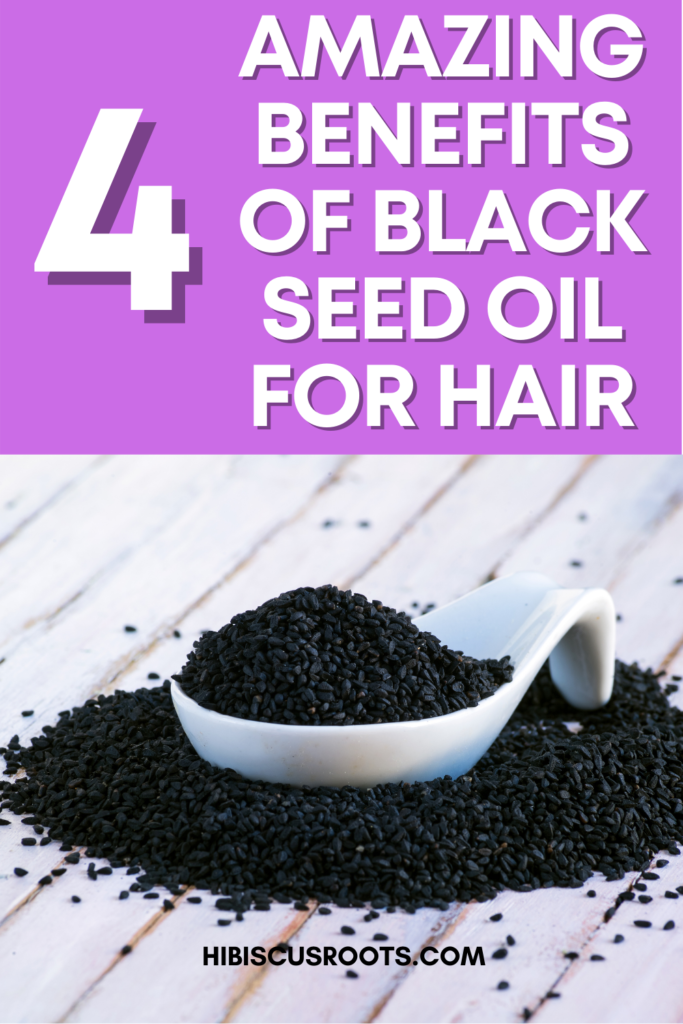 In this article, we're going to be taking a deep dive into Black Seed Oil and its amazing benefits for 4C natural hair. This is because you may have heard about this miracle ingredient from the likes of Kim Kardashian and other celebrities and influencers who are reaping its benefits.

However, as a fellow 4C girl, the question I always have when I hear about a new oil or ingredient is always: "But it is actually worth it for 4C Hair?" 

This is the question we will strive to respond to in this article today! 
What is Black Seed Oil 
Black seed oil is the oil extracted from the seed of the Nigella sativa plant. This plant is native to Northern Africa, parts of Europe, as well as Western Asia. It is often celebrated for its effects on hair growth and revitalizing limp hair. Black seed oil is also commonly referred to as black cumin, Nigella Sativa, or black caraway.
Benefits of Black Seed Oil for 4C Natural Hair 
1. Promotes hair growth
This study, for example, shows that black seed oil can be helpful in promoting hair regrowth in the experience of thinning hair.
2. Antioxidant and Anti-Inflammatory
The Thymoquinone in black seed oil is what makes it such a great ingredient for healthy natural hair. This is because Thymoquinone is an antihistamine that counters the inflammatory, allergic reactions that cells can have in response to injury or irritation. Antihistamines are also often prescribed to patients with alopecia to aid hair regrowth.
3. It promotes a healthy scalp environment
Because of its Thymoquinone content, adding black seed oil to any natural hair regimen is a great way to ensure a balanced and healthy scalp. And as we've previously emphasized, the healthier the scalp, the healthier the hair. And finally, the healthier the hair, the easier it is to retain length! 
4. It conditions the hair
Black seed oil can help improve the overall appearance, sheen, and luster of natural hair. It can also help make hair softer, smoother, and more manageable with consistent use! 
How to Use Black Seed Oil in Your Natural Hair Regimen
1. As a scalp treatment/oil
Mix 1 tsp of black seed oil to 1tsp of coconut oil or avocado oil and apply it directly to your scalp between washdays. This is a great way to directly benefit from the scalp-soothing and hair growth benefits of black seed oil. 
2. As a hot oil treatment
Mix 1 tbsp of black seed oil to 1 tbsp of coconut oil and warm it up in a double boiler. Once the oil is warm (not hot!) apply it to your hair and scalp before you shampoo your hair. Then, cover your hair with a plastic cap and let it sit for 20 minutes – overnight. Finally, proceed with the rest of your wash day as usual.
3. In your sealing oil mix
Add a tbsp of black seed oil to 1 cup of your favorite carrier oil like avocado oil, olive oil, or jojoba oil. As the oil step of your LOC or LCO method, use your black seed-infused sealing oil to lubricate your natural hair! 
4. In your whipped butters
Add 1 tsp of black seed oil to the oil part of your whipped shea butter and use this to seal your natural hair! You will reap the benefits of a richer, more nutritious whipped shea butter (recipe here) by simply adding black seed oil to it! 
Side Effects of Black Seed Oil 
Black seed oil is often in the form of essential oil and as such, there is a higher risk of irritation. This is why we recommend diluting it in a carrier oil rather than applying it directly to the scalp in its pure form! It is important to always do a patch test before applying black seed oil directly to your entire scalp.

Apply the black seed oil to the inside of your elbow, wait about 24 hours and check for irritation. If you notice that you have no irritations after this test, proceed to use it on your scalp. 
Does Black Seed Oil Really Grow Your Natural Hair Overnight?
The truth is black seed oil is not going to grow your natural hair overnight. You should deeply consider the benefits of the oil, use it in your natural hair regimen consistently and appreciate all the advantages it brings to your hair. Whether that's a less sensitive scalp, improved overall appearance of your hair, and/or increased manageability.

If after a few weeks, you notice improved hair growth from the black seed oil, then appreciate this! The real key to hair growth is consistency and good natural hair practices that prioritize healthy hair!
Natural Hair Products that Contain Black Seed Oil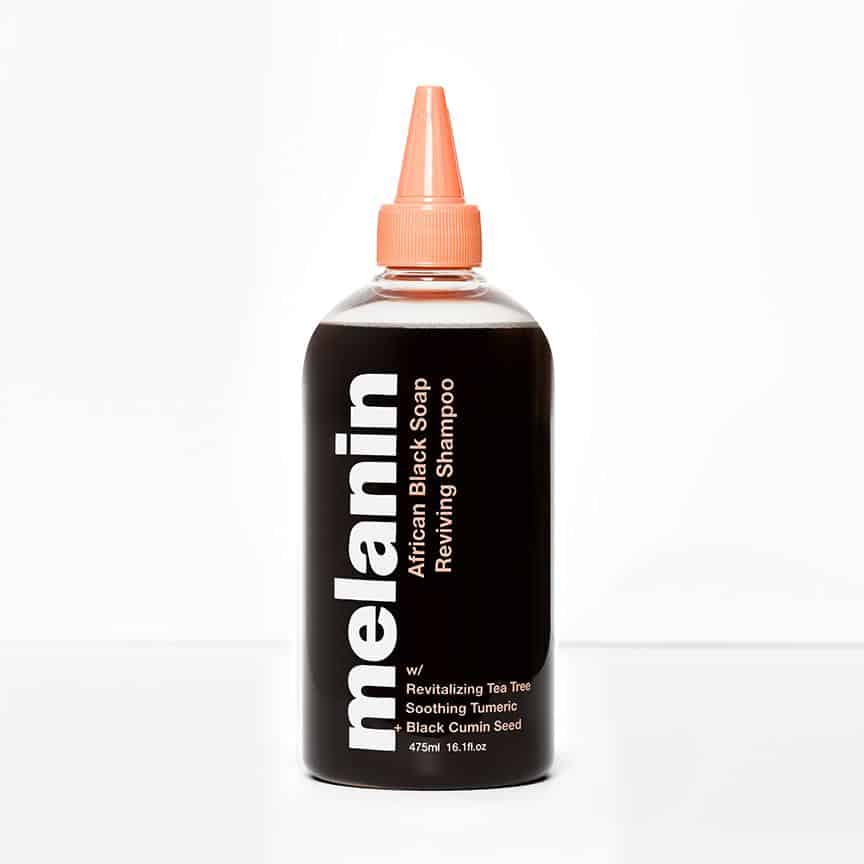 Melanin Haircare Black Soap Shampoo
($19.89)