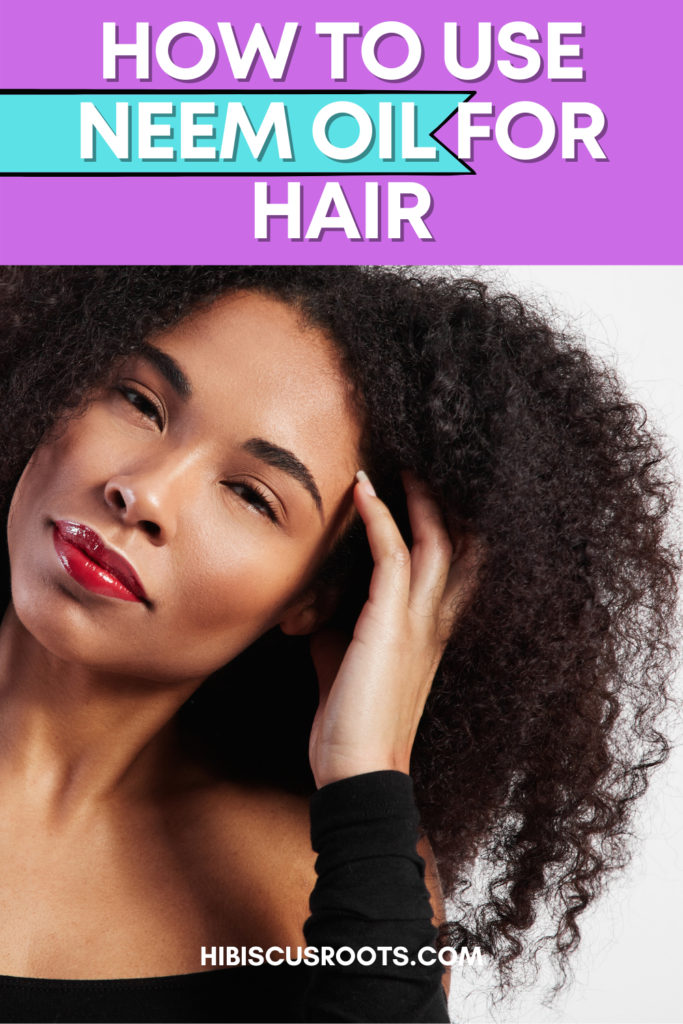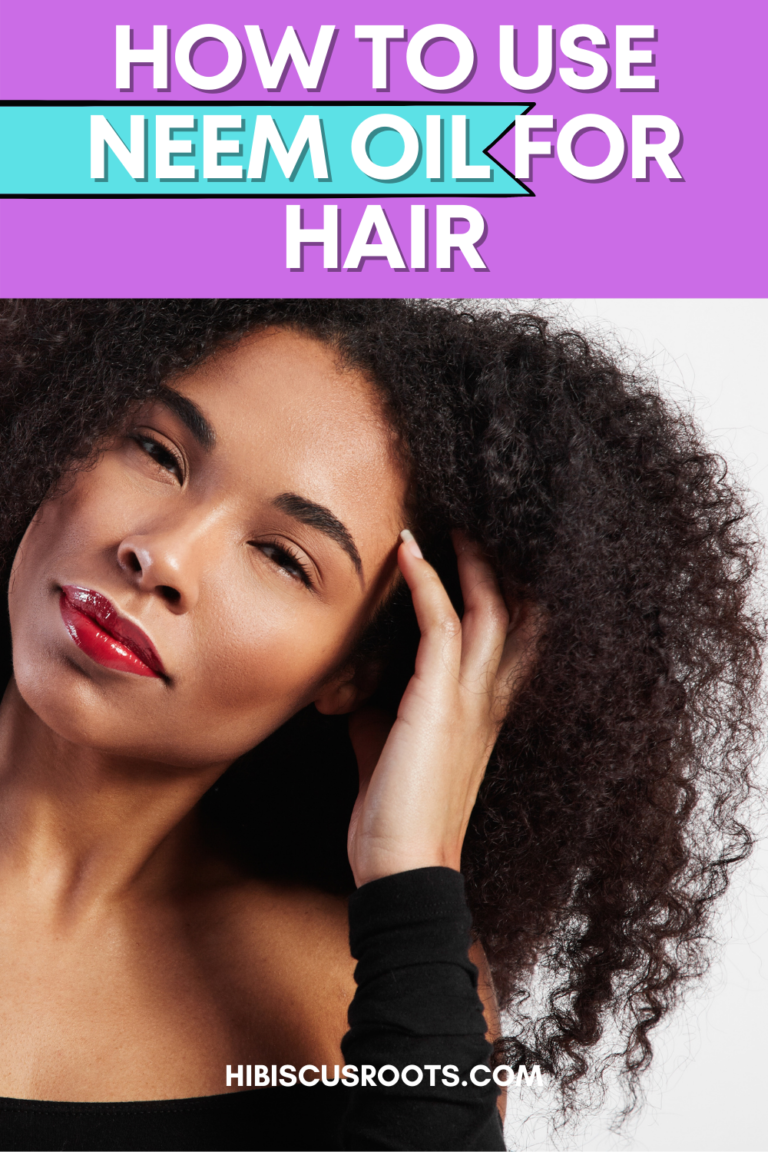 In this article, we're going to be talking about the benefits of neem for natural hair, what neem is and how you can use it in your natural hair routine. 

You may also have seen other herbs and oils we've spoken about here and wondered what neem specifically does and why it's any different. You may have seen some of the other recipes here on Hibiscus Roots and wonder why we incorporate this oil into certain recipes.

Do I really need another oil in my natural hair routine??

If this is the case, read on, we're about to get into it.
What is Neem 
Neem is an herb that comes from the neem tree, a medicinal plant referred to in India as "the cure for all ailments." The neem tree is native to India but can now be found all over the world. The easiest way to incorporate neem into a 4C hair care routine is by using neem oil. It has so many benefits for natural hair that it would be a disservice to NOT talk about this ingredient.
Benefits of Neem Oil for Natural Hair
Neem, especially when used as an oil has the following benefits for natural hair:
1. Anti-inflammatory, antimicrobial, antioxidant
Neem has anti-inflammatory properties and it is also rich in antioxidants. These properties of neem help it promote scalp health by healing inflammation and irritation, getting rid of toxins and bacteria that could otherwise hinder growth!
2. Promotes healthy hair growth 
Neem helps increase the health of the scalp and as a result, supports the growth of healthy hair. When your follicles are healthy you can focus on length retention rather than hair growth in order to achieve longer hair. You can read our article about how to combat breakage and increase length retention here.
3. Rich in vitamin e and fatty acid that nourish the scalp
Neem is rich in vitamin E, and fatty acids like linoleic and palmitic acid which nourish the scalp and make it a healthy environment for growth. These fatty acids also contribute to moisture retention in natural hair. In other words, you can reduce the number of times you need to moisturize your hair and scalp by using neem oil more often.
4. Combats dandruff 
Because neem contains antioxidant, anti-fungal and anti-microbial properties, it is such a good ingredient to help combat dandruff and other scalp infections. This is because dandruff is caused by fungus on the scalp which neem can naturally combat. 
5. Can rid the scalp of lice
Neem oil has been shown to effectively treat head lice because it naturally contains azadirachtin! This is an insecticide that hinders the growth of lice, the strong smell of neem oil also acts as a repellent for lice. (source)
6. Can help regulate the production of sebum 
Using neem oil is a great way to regulate the production of sebum on the scalp. It helps balance out the scalp so that it's neither too dry nor too oily. This is one of the many properties of neem that make it such a great multi-purpose ingredient. 
How to Use Neem Oil in Natural Hair
1. Add it to your shampoo 
A great way to add neem oil into your natural hair routine is to add it to your shampoo. This is a great way to directly apply neem on the scalp. To do this, add one teaspoon of neem oil to your African Black Soap Shampoo (recipe here), or your Rhassoul Clay Wash (recipe here).
2. Add it to your hair growth oil 
Another efficient way to use neem oil is to add it to your hair growth oil. We specify that you add it to an oil that you only use directly on your scalp. This is because the smell of neem is very very strong. Adding it to an oil that you apply to the length of your hair might give your hair an odor that you may not be comfortable with. Personally, I only add neem oil to my hair when I will be washing it out shortly afterward but feel free to try it out for yourself. 
3. Add it to your deep conditioner
To gain the benefits of neem oil on the entire length of your hair, you can add it to your deep conditioner. That way you can apply it to your hair, soak up all the benefits and rinse it out shortly after.
How is Neem Oil Made 
The best way to make neem oil is by cold pressing the seeds of the Neem tree. The seeds of the neem tree are stripped of pulp and dried. The kernels are then extracted by removing the husks from the seeds. It is these kernels that are pressed to extract oil.
One thing to note is that the smell of neem can be very very strong. However, the fresher the seeds, the milder the smell will be. Additionally, the higher the quality fo the neem oil, the more effective the benefits will be on the hair.