Updated: June 30, 2020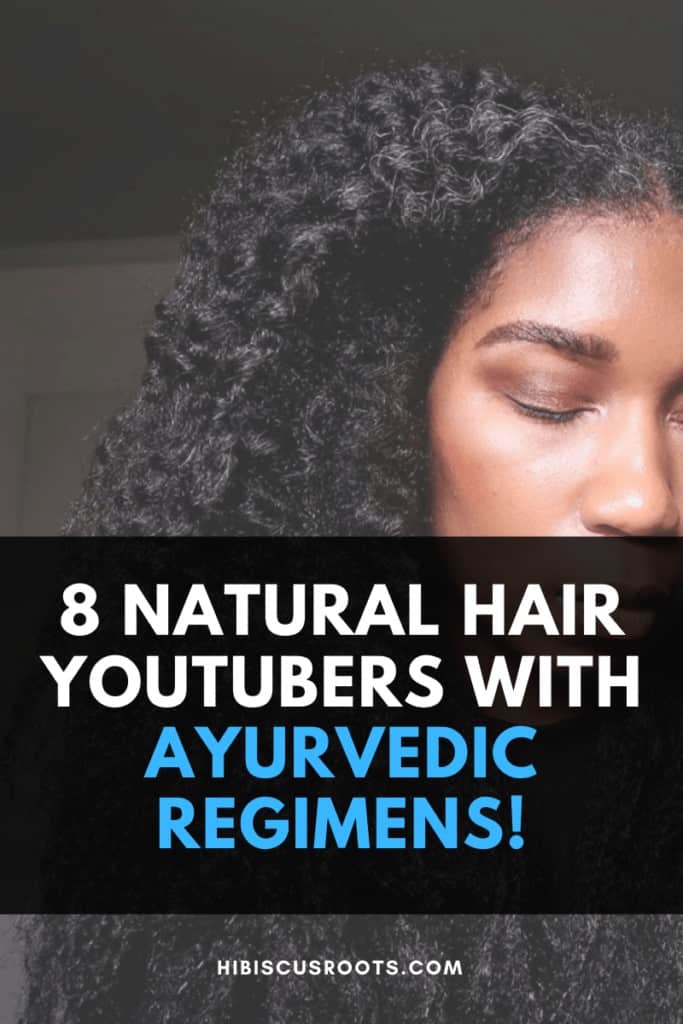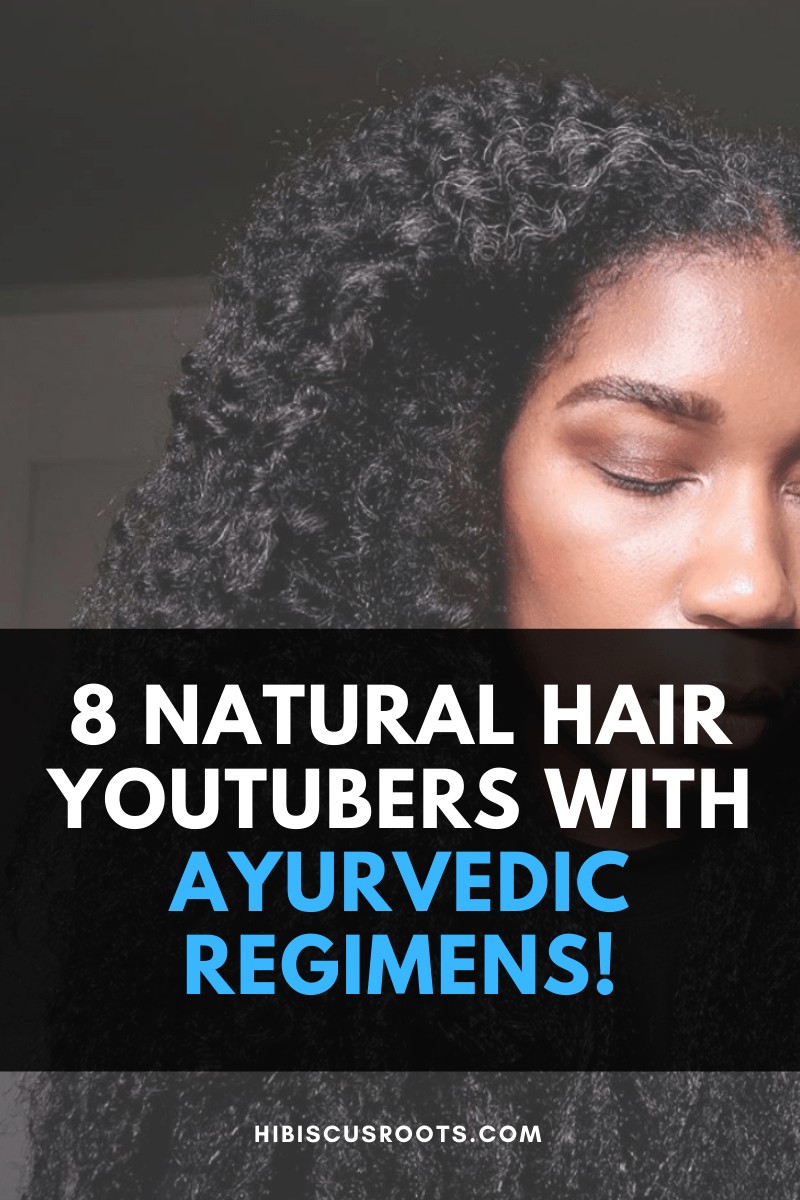 Studies have shown that the easiest way to achieve success on a journey is by mentorship, prominent examples of success, and continuous encouragement. Here are 8 natural hair influencers, along with their hair type, who are already hip to the world of Ayurveda for kinky curly hair, check them out!
Curly Proverbz (3b /3c)
This beauty is honestly the reason I became dedicated to using an Ayurvedic hair care regimen on my natural hair! I know you probably look at her think her hair is attributed only to her genetics – but I promise you that's not the case. In fact, the more I followed her journey, the more I realised I could tweak her advice to work for my 4c natural hair – it sure did!
She makes videos on YouTube dedicated to making her famous Curly Proverbz Hair Growth Oil, and preaches the power of henna. Follow her for detailed instructional videos on Ayurvedic recipes for hair growth! 
Fusion of Cultures (3c/4a)
When I first came across her channel, I was stunned by her hair. I noticed she mixed a lot of ingredients in her deep conditioners, but I didn't really think much of it. Now, I'm glad I found her as inspiration along my natural hair journey.
You can find her on YouTube and Instagram making dedicated videos about holistic hair care. She even has her own dedicated natural hair product line that takes the guess work out of product hunting! I haven't tried any of her products yet, but just knowing it came from her — I'm already convinced. 
Green Beauty (4b/4c)
This lady is the encyclopedia of Ayurveda! She makes tons of well-researched, science-based videos on Youtube dedicated to explaining Ayurvedic herbs and recipes.
She carefully demonstrates each point she makes with instructional videos and helpful graphics that make it really easy to understand what these powerful herbs and powders have to offer. She also has her own range of hair products!
Now I'm Nappy (4a/4b)
This natural hair influencer has a great DIY series on YouTube where she offers recipe videos on how to make hair conditioners, moisturisers and gels for type 4 natural hair. Cheerful, up-beat and easy-to-follow, her channel is a gold mine for information about natural ingredients in general!
Fayette Nyehn (4b/4c)
In her ASMR videos, Fayette usually shows DIY recipes which incorporate Ayurvedic herbs and ingredients into her deep conditioners, and moisturizers. She leaves no process unexplained as she delves into the benefits of every ingredient. You can clearly see how her regimen is working for her hair, which is encouraging to anyone looking to try an Ayurvedic regimen for the first time!
Mercy Gono (4b/4c)
Mercy's hair journey is centred around the drastic improvement using aloe vera made in her hair's length and overall length. Her videos often feature new recipes for aloe vera as a deep conditioner, detangler, moisturizer, pre-poo and much more. You will never know how many uses aloe vera has until you see her channel.
Selina Zinchuk (4b)
This lady is one of the hidden gems on Youtube for Ayurvedic hair care. She has the most innovative DIY recipes, and shows in detail how each product is used! Selina always finds new ingredients, or new ways to incorporate old ones into her regimen in simple, easy-to-use ways!
She also uses most of her recipes on her young daughter with looser-textured hair. This is a bonus because it shows the versatility of her recipes for being kid-friendly and useful for a wide range of textures!
Naptural85 (4a/4b)
Okay, I KNOW you've probably already heard of Naptural85. She's one of the OGs in the natural hair game but there was no way I was going to leave her off this list.
You may know her for her long gorgeous type 4 hair, or her product line, but you probably didn't notice her Ayurvedic regimen! Washing her hair with clay here, using aloe vera there. Whitney incorporates Ayurveda in her regimen and her hair is proof!
Let us know in the comments about any other Ayurvedic hair bloggers we may have missed or unintentionally left off the list – even if its you! 😉
feature image: source