Updated: January 17, 2022
In this article, we're going to be talking about what amla is, the benefits of amla powder for natural hair, as well as all the different ways you can use it in your Ayurvedic natural hair regimen!
If you've found this article, it's probably because you've been looking up natural hair care remedies and ingredients for hair growth.
You may have tried several products already in the hopes of hair growth and are wondering if Amla is the ingredient you need to try!
Amla, also known as Indian gooseberry is yet another amazing Ayurvedic herb that you should be using in your natural hair regimen.
Especially if you're concerned with improving the overall health of your hair! 
Keep reading the article to find out why!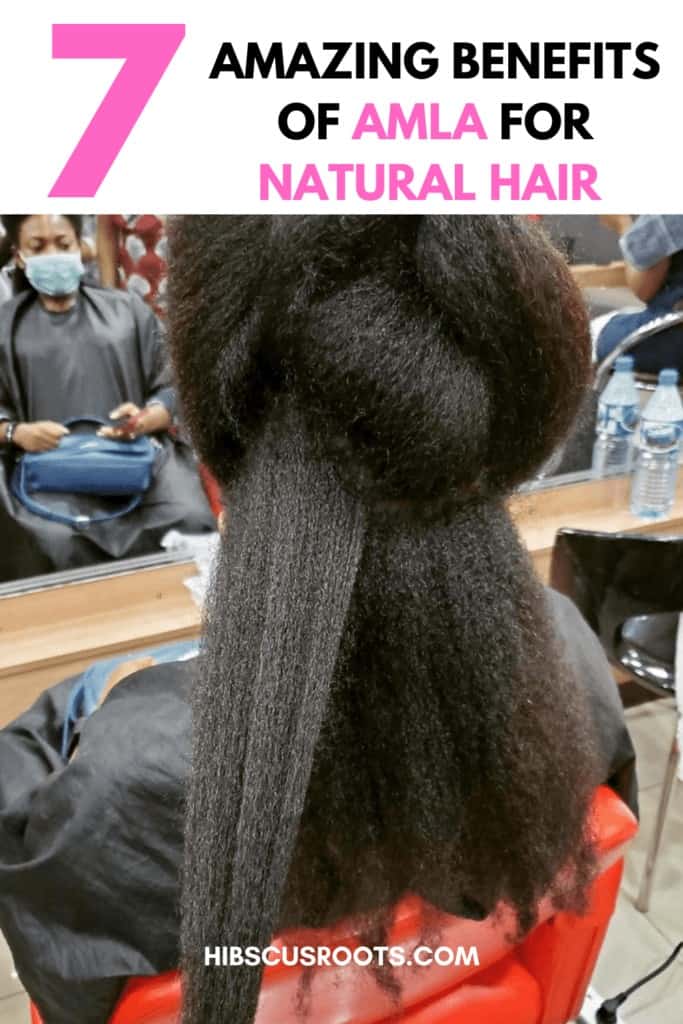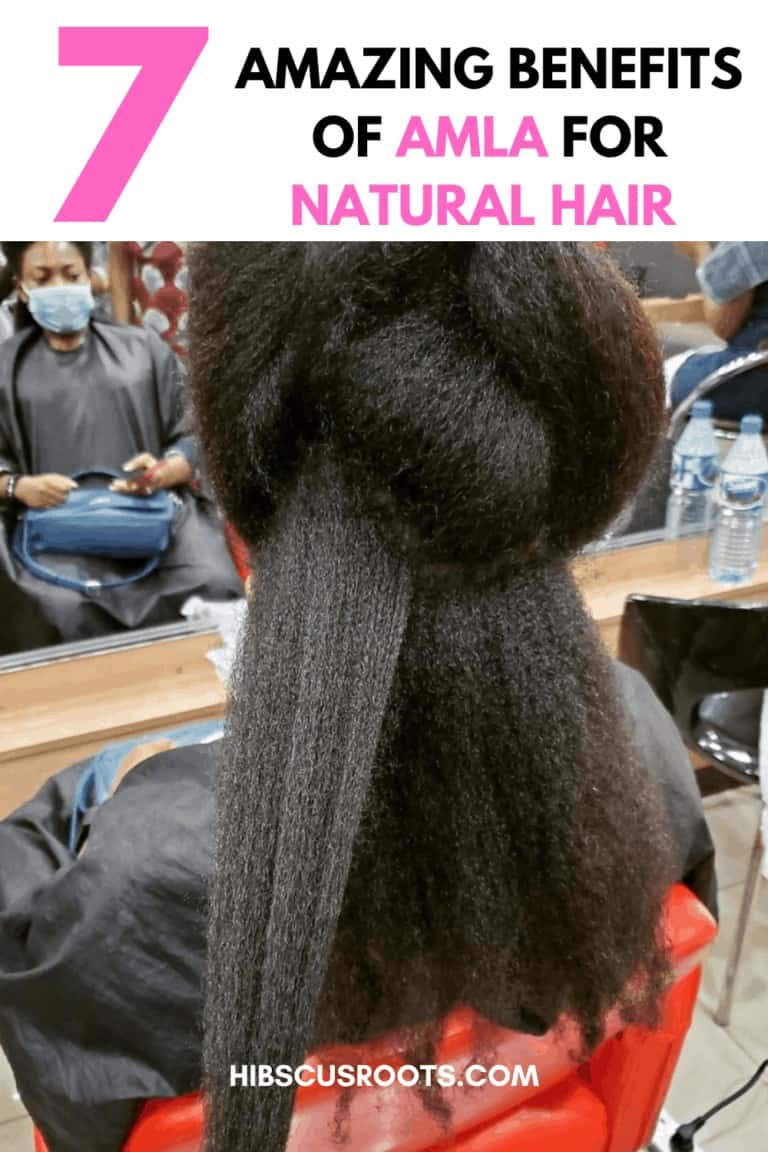 What is Amla?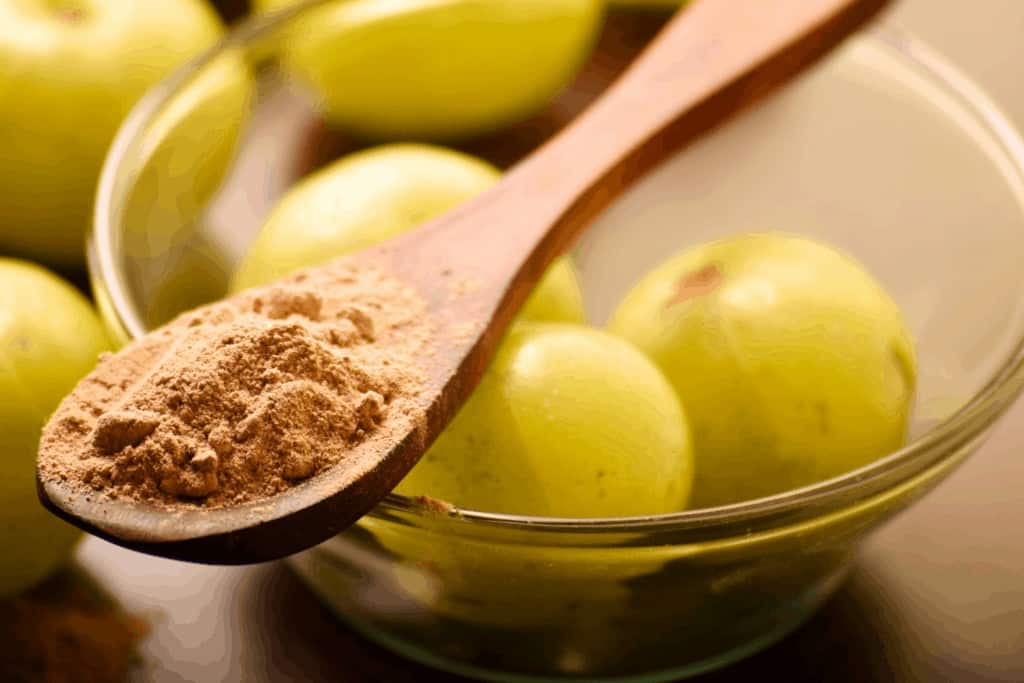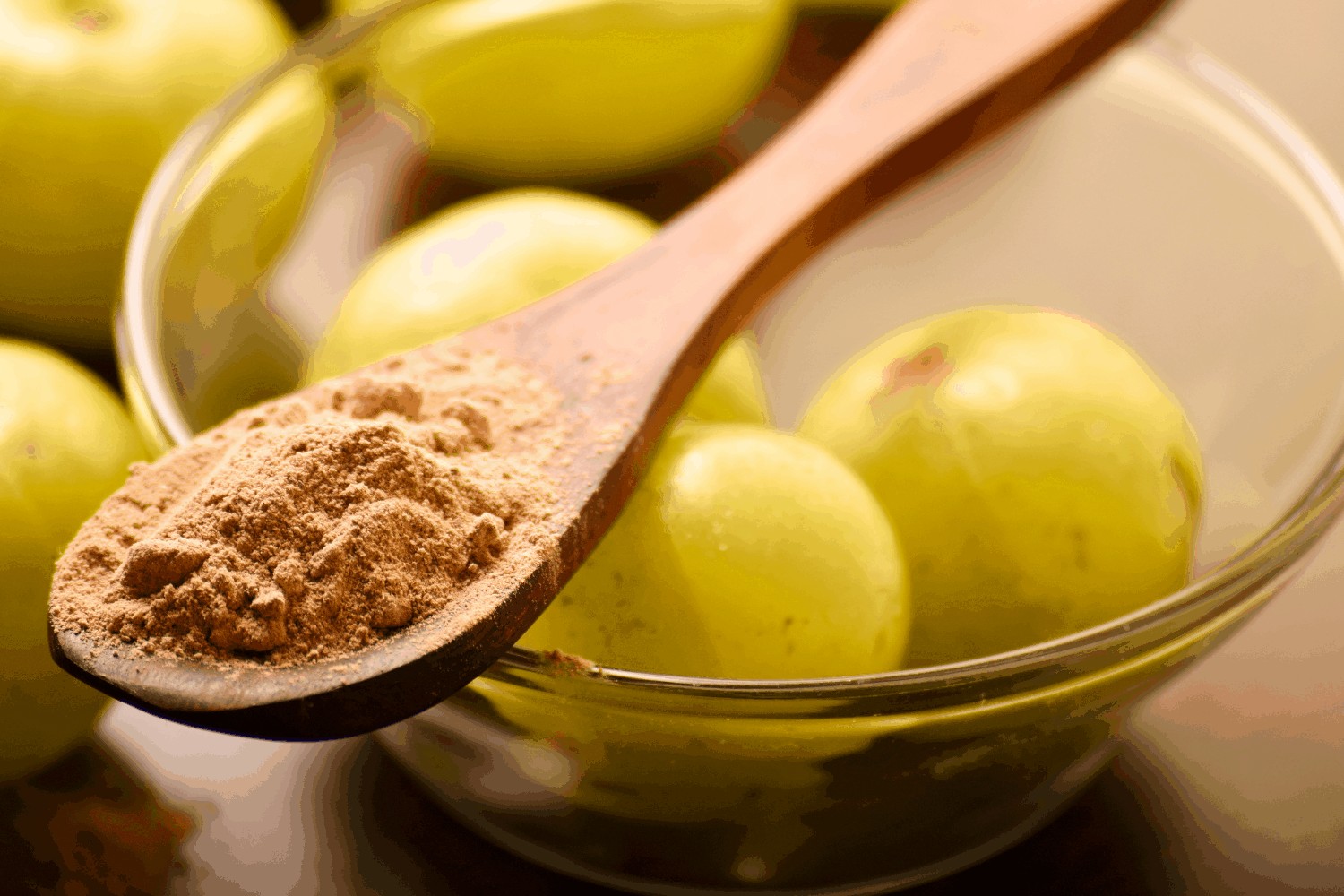 Amla is the Hindi name for the fruit of the Indian gooseberry tree. This tree is commonly found in India, the Middle East, and Southeast Asia.

Amla has also been used for medicinal and aesthetic purposes for thousands of years.

In Ayurvedic medicine, all parts of the plants are used for different purposes: from the fruit to the seeds, leaves, roots, bark, and flowers. 
For type 4 natural hair, however, the easiest way to use Amla is in its powder form. Amla powder is made by drying pieces of Amla fruit or leaves and grinding them. 

Because amla is rich in vitamins and nutrients, has astringent and antioxidant properties, it is a powerful ingredient in natural hair care. 
Benefits of Amla for Natural Hair 
1. It is rich in vitamins and nutrients
Amla is rich in vitamin E and C which encourage a healthy, well-nourished scalp environment. 

2. It is antioxidant and antimicrobial
The fact that amla is antioxidant and antimicrobial means that it combats toxins and bacteria that would have prevented healthy hair growth on the scalp!

3. It supports healthy hair growth
As usual, here at Hibiscus Roots, we make the distinction between supporting or promoting healthy hair growth and causing hair growth.

One of the main benefits of Amla for hair is that it simply creates an environment on your scalp that encourages healthy hair growth.

It does this because of its rich vitamin E content that promotes blood circulation to your scalp.

Several scientific studies also provide evidence that the topical application of amla powder to rats produced better hair growth results than Rogaine (minoxidil)!

4. It increases hair density
Promoting blood circulation to the scalp is the best way to nourish your hair follicles and encourage healthy hair growth.

Because of this, people often say that amla makes your hair grow out thicker and that it actually increases hair density.

This is also based on the idea that this sudden blood circulation will rejuvenate dormant or unhealthy follicles that were not optimally growing hair strands before.

5. Amla conditions the hair strand
Amla conditions the hair strand by improving its appearance and infusing it with minerals like phosphorus, iron, and calcium. These minerals also strengthen the hair strand and improve its health condition.

6. It improves the appearance of the hair
Amla can also improve the appearance of the hair because of its tannin content. This tannin can make your hair appear darker, more vibrant, and shiny.

This property of amla, along with the reported increase in hair density and volume can basically make your hair look visibly healthier with repeated use!

7. Amla can treat head lice
I know what you're thinking. So I'll answer the question right away.

Yes, even us type 4 girls can get head lice!

However, this 2014 study found that an herbal solution containing amla was more effective at treating head lice than store-bought products!

How to Use Amla for Natural Hair 
1. Amla Paste or Scalp Scrub
Add 4 to 5 tablespoons of coconut oil or avocado oil into a shallow pan. 

Warm the oil on low heat until it turns slightly brown.

Add 1 tbsp of amla powder into the oil and stir slowly. 

Bring the mixture to a boil, then turn off the heat and let it cool.

Apply the amla paste to the scalp and hair once cool, gently massaging it into the scalp.

Do this as a pre-poo treatment before cleansing the hair. 
2. Amla Hair Mask
A hair mask is one of the easiest ways to get the benefits of amla. And to create an amla hair mask you will need:
Instructions
Combine the powders and liquids together and stir well.

You can apply the hair mask to your entire head: from your scalp to the ends of your hair strands. 

Let the mask sit on your cleansed hair for at least 45 minutes, then rinse thoroughly.

You can feel free to use heat during the deep conditioning process.
3. Amla Hair Gloss Recipe
Another easy way to incorporate amla is by making an amla hair gloss. To do this you will need:
3 tbsps of Amla powder.

1 cup of your favorite moisturizing deep conditioner. 

2 tbsp of Aloe Vera Juice. 

1 tbsp of Honey.

1 tbsp of Castor oil.

Stir well and apply after cleansing your natural hair.
4. Amla Hair Growth Oil
To create an amla-infused Ayurvedic hair growth oil you can take a cue from this post on how to infuse Ayurvedic herbs in oils. And to do make this amla hair growth oil: 
Start with the process for creating an Amla paste created in the previous step. 

Add 1 cup of Olive Oil to your Amla Paste.

Add ½ cup of coconut oil to the diluted paste.

2 tbsp castor oil. 

5 drops peppermint oil.

10 drops of rosemary oil.

5 drops tea tree oil 
Instructions
You can either let the mixture infuse for 3 weeks before use. 

Or, stir the mix on heat using the double boiler method, let cool, and start using it right away.

Tip: If you use the method with heat, make sure to add the essential oils AFTER the mixture has cooled. 
Disclaimer
The topical use of amla on the hair is generally considered to be safe. However, there have been some reported cases of hives and possible irritation with its use.

As usual, we always encourage you to do a patch test on your skin to be sure that you do not have any adverse allergic reactions to it. 
Conclusion 
Like we always say, there is no magic natural hair growth ingredient. So, unfortunately, Amla is definitely not going to grow your natural hair overnight.

However, it is one of the many great Ayurvedic herbs that you can include in your natural hair regimen!

Even though it doesn't provide overnight hair growth, you can reap many of the other benefits of amla much quicker and start seeing changes in the health of your natural hair!