Updated: December 18, 2021
In this article, I'm going to be going over both techniques and products you need for maximum curl definition on natural hair!
I know I'm not the only one who loves to experiment with hair styling. But I know I'm also not the only one who has tried a hairstyle just for it to come out looking nothing like my reference. 
You go through all that work to put a billion twists in your hair in preparation for the perfect twist-out the next day. However, you take them all down and just end up putting it all in a puff.
Thank God for puffs though. I know they've saved many of us from having to walk out the house looking funky. In addition to puffs, here's a post with 14 hairstyles you can do at home if your twist out ends up failing you — some of them you can actually do in a pinch! 
However, I've come to learn more about how to get those defined curls and styles that last! These kinds of curls, especially on 4C hair are born from a combination of products and techniques. 
How to Define Curls on 4C Hair 
What you should know about 4C hair is that it does not always have a curl pattern that is super defined or visible. 

Depending on your full hair profile, you may have 4c hair that is coily and has small spiral-like curls. Or you may, on the other hand, have hair strands that are S-shaped or Z-shaped. These strands when dry, do not appear to have a visible curl pattern. 

What makes curl definition on 4c hair possible is the art of creating the curls you want. In other words, curls of different sizes and definitions. This can be done using the special techniques, styles, and products we will detail below.
Techniques for Achieving Maximum Curl Definition on Type 4 Natural Hair
1. The Order of Product Application
The main pillars of curl definition are reduced frizz and maximum hold.

When preparing the hair for a style, these two pillars should be at the forefront of your mind. Frizz occurs when dry hair begins to absorb moisture from the atmosphere. The hair strand then swells as it absorbs the moisture, causing what we know as frizz.

One easy way to prevent frizz is to properly hydrate the hair with a good deep conditioner, then apply your styling product using the LOC method. When styling, you want the styling cream or gel to be the last product you apply so that it freezes the hair in place. It also gives the hair hold and forms a barrier over the surface of the hair preventing further absorption of water from the atmosphere. 
2. The Praying Hands Method for Curl Definition
The praying-hands method is the most effective way to apply hair products to natural hair. It ensures that you are coating the maximum number of strands from root to tip while reducing the risk of frizz.

To do this, you would simply need to flatten a section of your hair between your two palms. Then, run your palms slowly along the section of your hair from starting from the root, moving down to the ends. 
3. Working in Small Sections
When it comes to type 4 hair, the smaller the section the more defined the curl. So if you prefer smaller spiral curls, or have shorter hair you would opt for 20-30 sections for styling. While if you prefer larger curls or waves, or have longer hair you could go for 10-15 sections.

Some girls have waist-length hair but want really defined curls, so they install up to 60 twists for their twist outs! Ultimately, this is really up to you, and your preference! 

Basically, you want to try a few of them out and find the balance that works for you. Don't forget to write down how it goes in your state of the union list here! 
4. Letting Hair Dry Completely
This one kind of speaks for itself. If your hair isn't completely dry when you take out your hairstyle, it is not going to be defined. At all. So keep this in mind, and install your curl defining hairstyle well in advance of the special [or casual] event when you want to rock your hairstyle! 

If you're in a real pinch and your hair is still not dry, you can use a blow dryer on low-medium heat to speed things up while your hair sets in its style.
5. Be Gentle with Takedown
Finally, when taking down your hairstyle, be very careful not to ruin all that hard work in the final moments. Be sure to always do the following:
Apply a bit of oil to your hands and fingers before taking down the style to minimize frizz,
Take the style down slowly and carefully,
Don't separate all your curls – the more hair you leave clumped together, the more defined your style.
Styles to Achieve Curl Definition on Natural Hair
A few well-known styles for natural hair to achieve super defined curls include the following:
Twist-Outs

Braid-Outs

Bantu-Knot-Outs

Finger Coils

Flexi-Rod, Straw or Curl Former Sets
---
Related Post: 5 DIY Hair Mask Recipes & Tips for Dry Natural Hair!
---
Best Products for Curl Definition on Natural Hair
Finally, now that you have your techniques and styles down… Here are 11 of the best products you can use for curl definition on type 4 natural hair!

And because this is Hibiscus Roots, there's a bonus. The following products contain all-natural ingredients you can pronounce! Of course, you can actually make one of them in your own kitchen! 
1. Camille Rose Curl Maker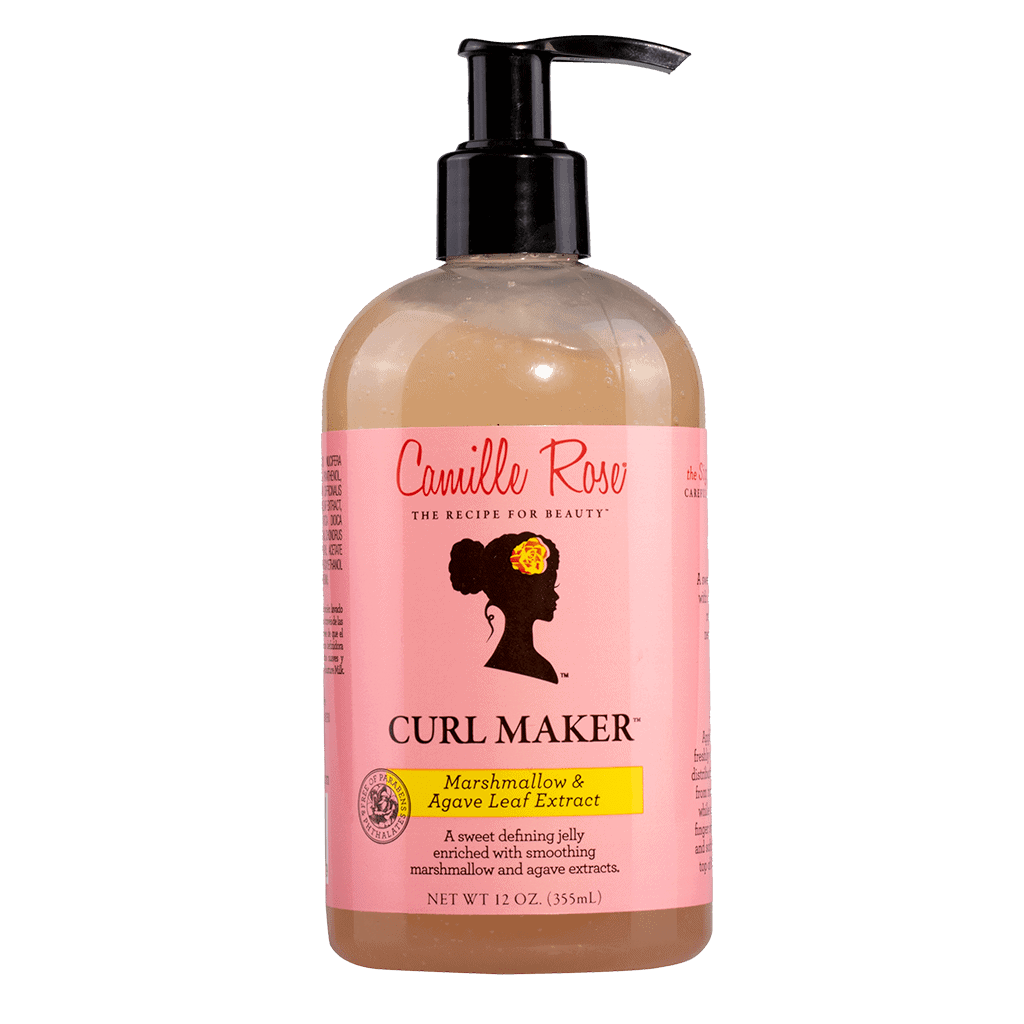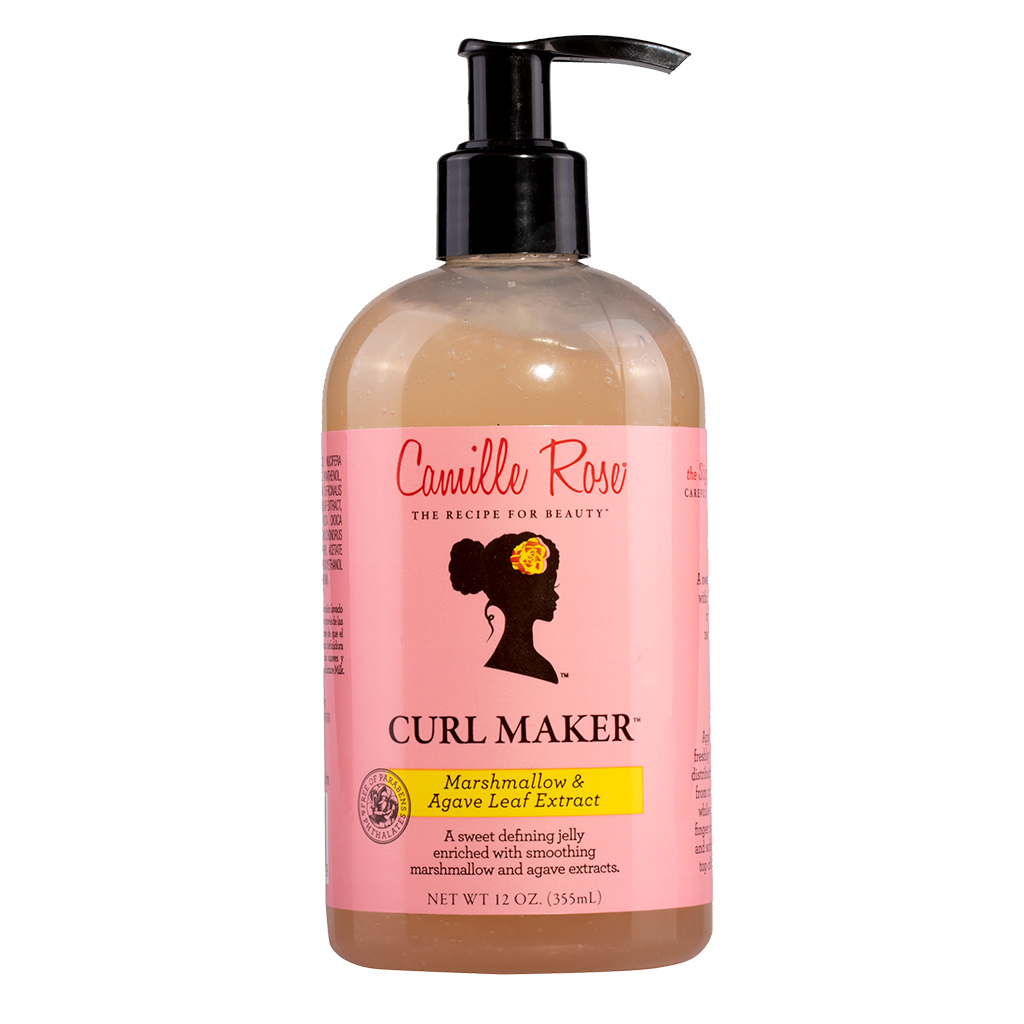 Ingredients: Dionized water, pectin, coco nucifera(coconut )oil, aloe barbadensis leaf juice, panthenol…
Read More

ricinus communis (caster) seed oil, althaea officinalis (marshmallow) root extract, agava americana leaf extract, equisetum arvense (horsetail) extract, urtica dioica (nettle) leaf extract, corn starch, xanthan gum, chondrus (seaweed) crispus, polysorbate 20, tocopheryl acetate (vitanin E), cyanocobalamin (vitamin b-12), phenoxyethanol (optiphen nd) caprylyl glycol, fragance (parfum) and LOVE!
2. Shea Moisture Curl Enhancing Smoothie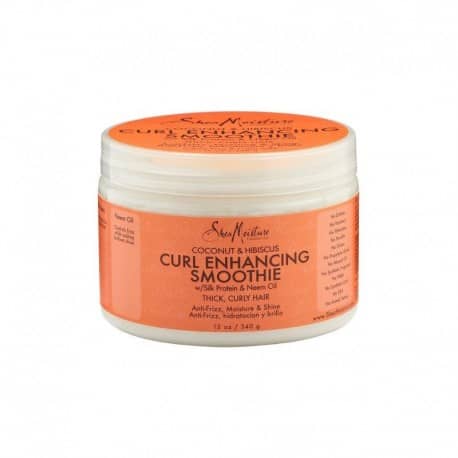 Ingredients: Cocos Nucifera (Coconut) Fruit Juice, Water, Glycerin (Vegetable), Cetearyl Alcohol…
Read More

Butyrospermum Parkii (Shea) Butter*ª´, Cetrimonium Chloride, Polysorbate 60, Cocos Nucifera (Coconut) Oil, Oleth-10, Panthenol, PEG-150 Stearate, Steareth-20, Mangifera lndica (Mango) Seed Butter, Persea Gratissima (Avocado) Oil, Macadamia Ternifolia Seed Oil, Daucus Carota Sativa (Carrot) Seed Oil, Aloe Barbadensis Leaf Juice, Hydrolyzed Silk, Hibiscus Rosa-Sinensis Flower Extract, Tocopherol, Melia Azadirachta Seed Oil, Fragrance (Essential Oil Blend), Triethyl Citrate, Caprylyl Glycol, Benzoic Acid *Certified Organic Ingredient. ª´Fair Trade Ingredient.
3. Eden BodyWorks Coconut Shea Curl Defining Creme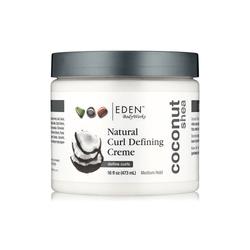 Ingredients: Water (Aqua), Cocos Nucifera (Coconut) Oil , Vegetable Oil, Aloe Barbadensis (Aloe Vera) Leaf Juice, Cetyl Alcohol…
Read More

Stearyl Alcohol, Persea Gratissima (Avocado) Oil, Butryospermum Parkii (Shea) Butter, Cetyl Esters, Glyceryl Dilaurate, Steareth-20, Polyquaternium-7, Cocos Nucifera (Coconut) Milk, Simmondsia Chinensis (Jojoba) Seed Oil, Limnanthes Alba (Meadowfoam) Seed Oil, Lactobacillus/Tomato Fruit Ferment Extract, Oryza Sativa (Rice) Extract, Keratin Amino Acids, Acyl Coenzyme A Desaturase, Cetrimonium Chloride, Glycerin, Simmondsia Chinensis (Jojoba) Seed Oil, Tocopheryl Acetate (Vitamin E), Hydrolyzed Silk, Panthenyl Hydroxypropyl Steardimonium Chloride, Fragrance (Parfum), Dehydroacetic Acid, Benzyl Alcohol.
---
Related Post: Why You Need a Solid Pre-Poo Routine for your Hair!
---
4. Curls Blueberry Bliss Control Jelly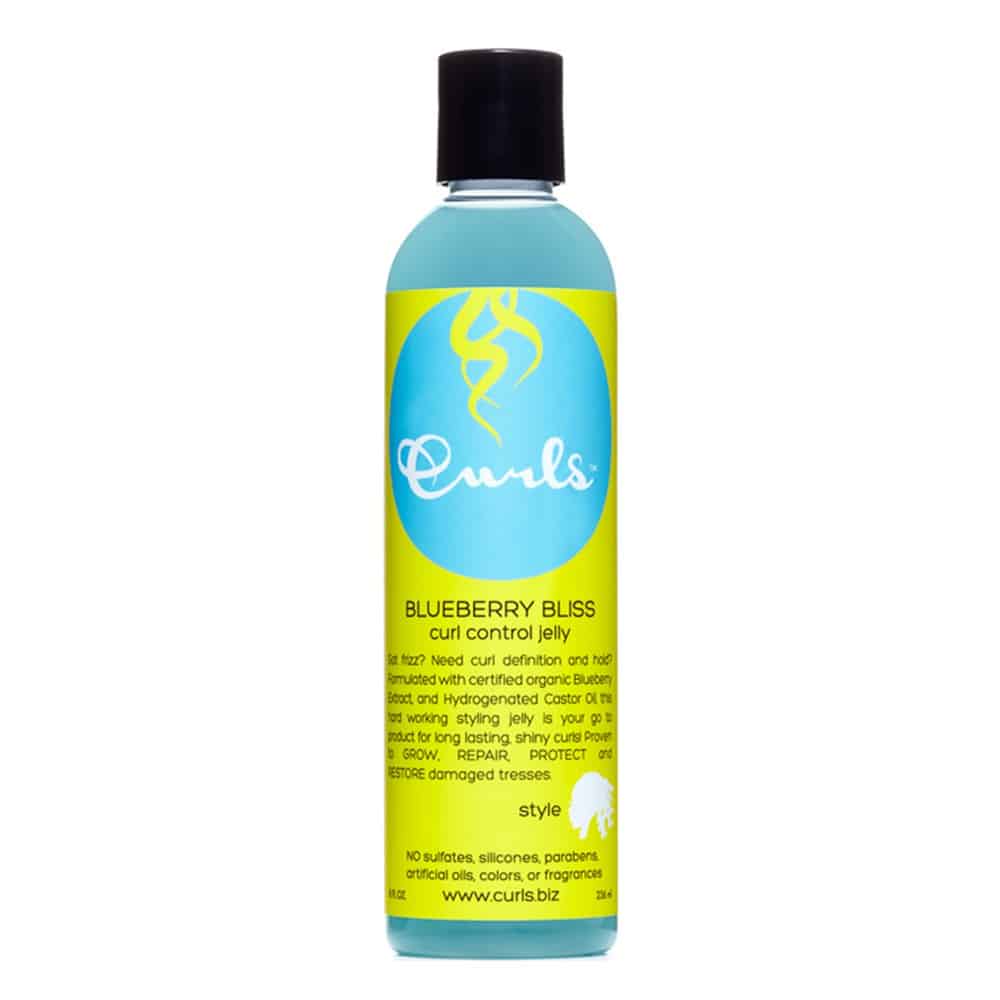 Ingredients: Water, Sorbitol, Polyacrylate-14, Hydrogenated Castor Oil, Certified Organic Aloe Barbadensis Leaf Juice…
Read More

Certified Organic Blueberry Fruit Extract, Keratin, Hydrolyzed Quinoa, Silk Amino Acids, Panthenol, Certified Organic Shea Butter, Certified Organic Mango Seed Butter, Certified Organic Argan Oil, Certified Organic Evening Primrose Oil, Jojoba Esters, Tocopheryl Acetate, Tetrahexyldecyl Ascorbate, Carbomer, Aminomethyl Propanol. Phenoxyethanol, Caprylyl Glycol, Tetrasodium Edta, Fragrance, Citric Acid.
5. Kinky-Curly Curling Custard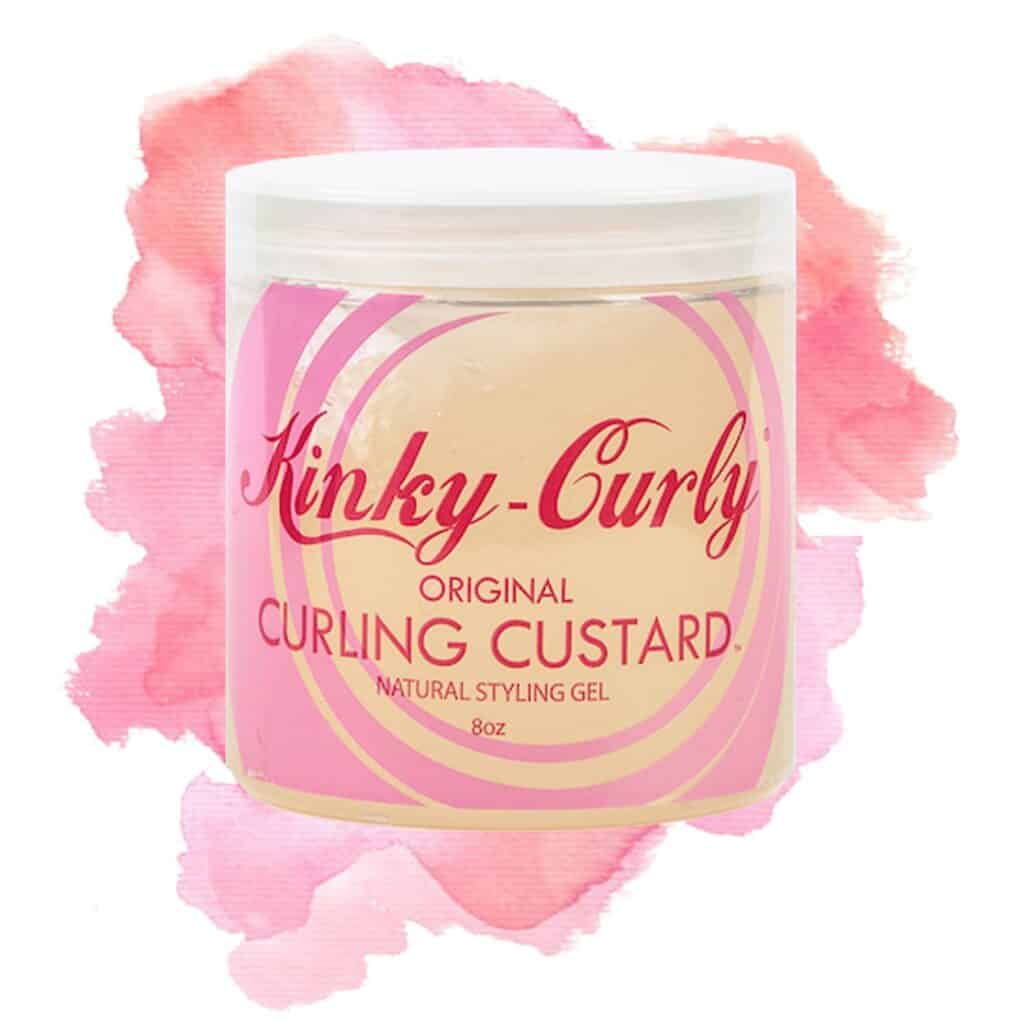 Ingredients: Botanical Infusion Of Water, Horsetail, Chamomile, Nettle And Marshmallow, Organic Aloe Vera Juice…
Read More

Agave Nectar Extract, Tocopheryl Acetate (Vitamin E), Pectin, Citric Acid, Potassium Sorbate And Natural Fragrances.
6. Alikay Naturals Shea Yogurt Hair Moisturizer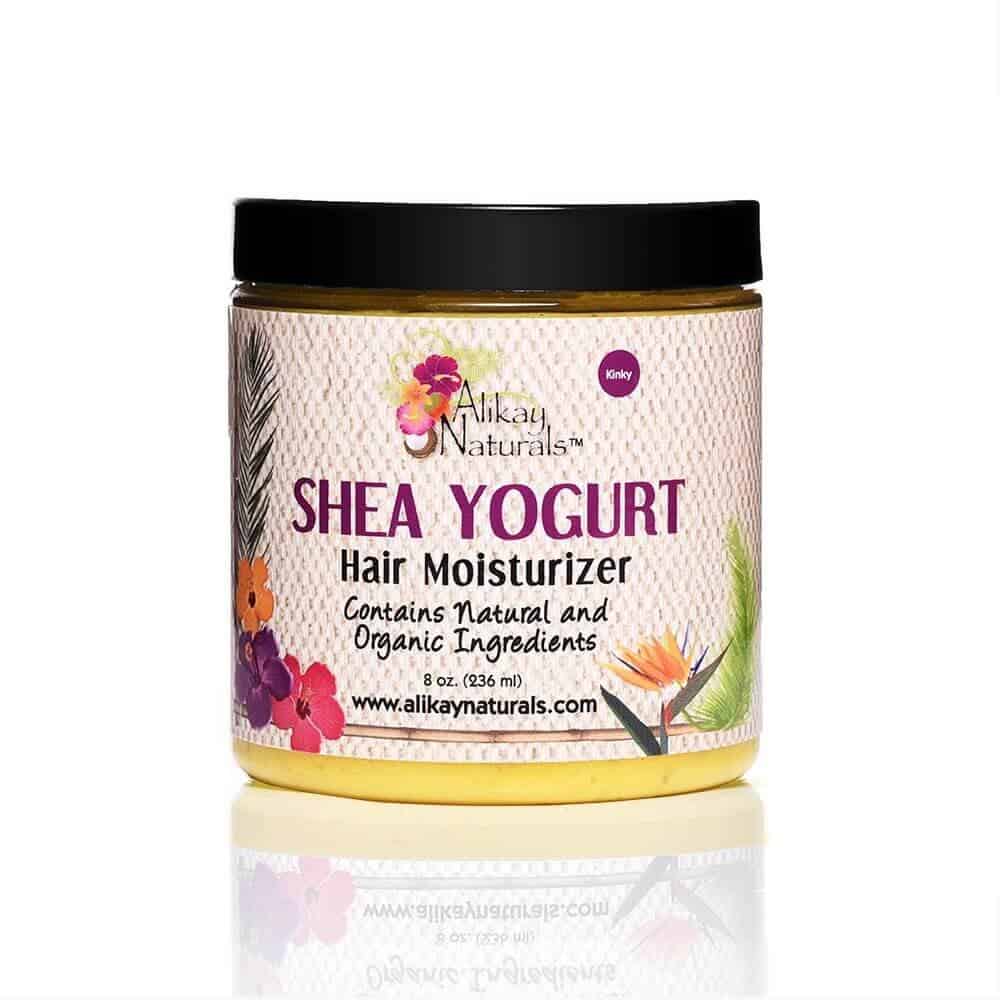 Ingredients: Butyrospermum Parkii (Shea Butter), Argania Spinosa (Argan) Oil , Prunus Amygdalus Dulcis (Sweet Almond) Oil, Cocos Nucifera (Coconut) Oil…
Read More

Triticum Vulgare (Wheat) Germ Oil, Rosmarinus Officinalis (Rosemary) Leaf Extract, Botanical Blend, Fragrance
7. Uncle Funky's Daughter Supercurl Miracle Moisture Creme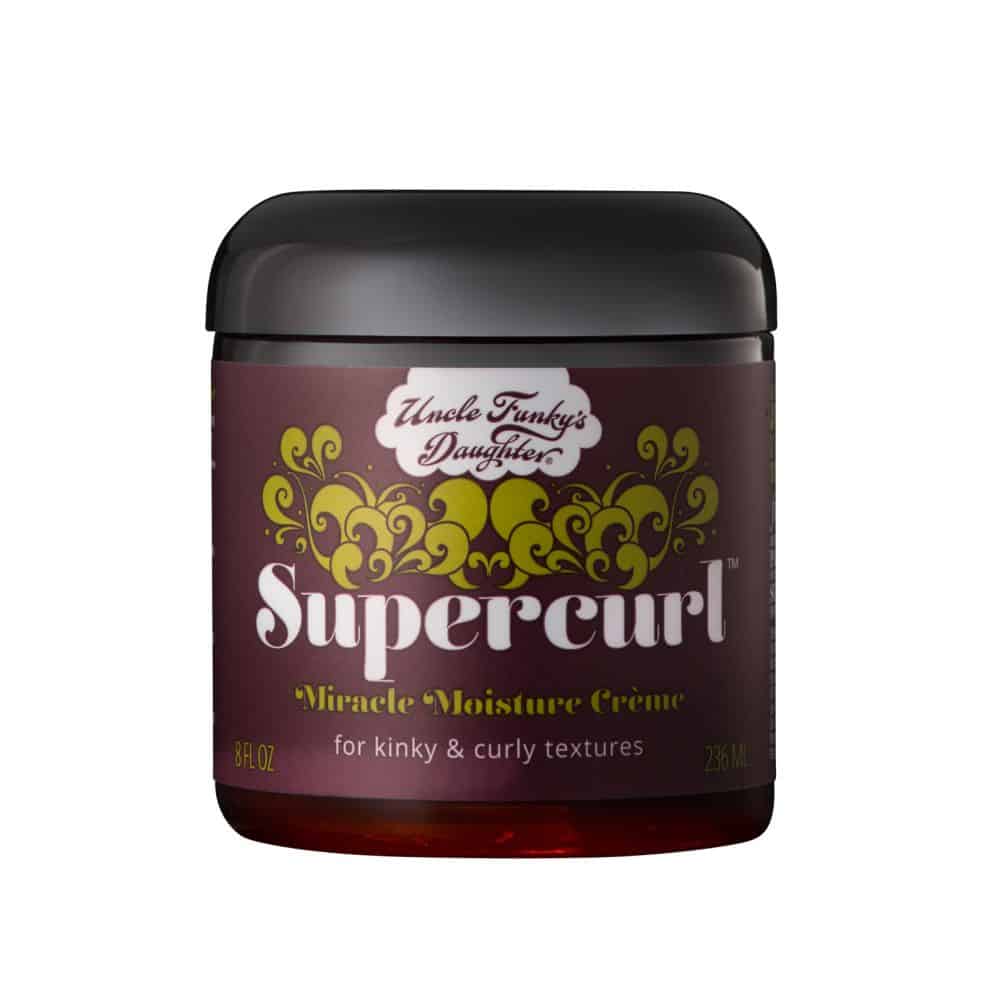 Ingredients: Water, Glycine Soja (Soybean Oil), Glycerin, Cocos Nucifera (Coconut Oil), Honey…
Read More

Polymide-1, Caprylic/Capric Triglyceride, Butyrospermum Parkii (Shea Butter), Fragrance, Cetearyl Alcohol, Ceteareth-20, Glyceryl Stearate, Aloe Barbadensis Leaf Extract, Olea Europaea (Olive Fruit Oil), Prunus Amygdalus Dulcis (Sweet Almond Oil), Macadamia Ternifolia (Macadamia) Seed Oil, Potassium Hydroxide, Xanthan Gum, Carbomer, Tetrasodium EDTA, Phenoxyethanol, Caprylyl Glycol, Potassium Sorbate, Caramel.
8. Taliah Waajid Curls, Waves, & Naturals Curly Curl Cream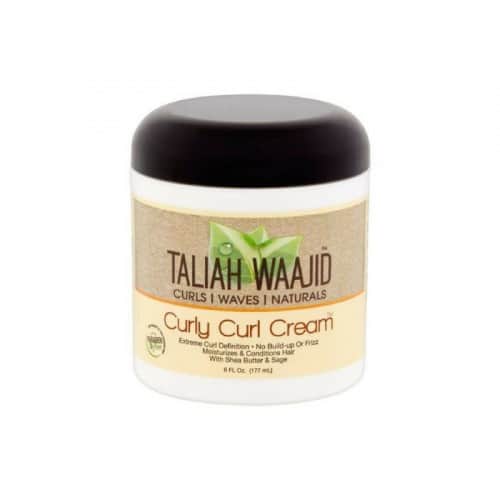 Ingredients: Water (Aqua), (PEG-75) Shea Butter Glyceride (Butyrospermum Parkii), Glyceryl Stearate, Cetearyl Alcohol, Stearic Acid…
Read More

Sodium Cocoyl Glucamate, Sodium Polycrylate Ethylhexl Trideceth-6, DC Caramel 050, Sage Extract (Salvia Officinalis), Caprylyl Glycol Phenoxyethanol, Fragrance (Parfum).
9. Camille Rose Almond Jai Twisting Butter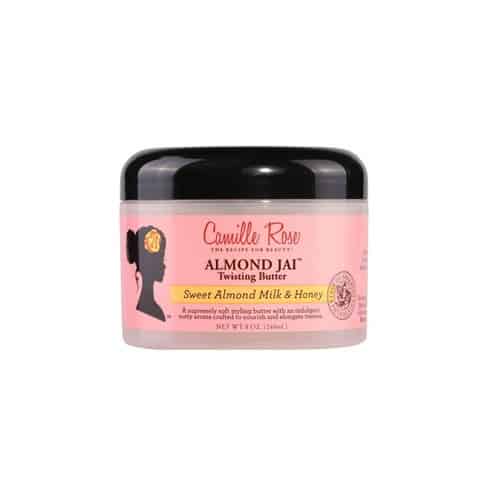 Ingredients: Deionized water, behentrimonium methosulfate (BTMS) Cetearyl alcohol, Prunus dulcis (almond milk), prunusdulcis (almond) oil, Cucurbita pepo (pumpkin) seed oil…
Read More

sesamum indicum (sesame) seed oil, Simmondsia Chinensis (jojoba) seed oil, Oryza Sativa (rice) bran oil, macadamia ternifolia (macadamia nut) seed oil, Olea Europaea (olive) fruit oil, cannabis Sativa (hemp) seed oil, ulmus fulva bark extract (slippery elm), Ricinus communis (castor) seed oil, aloe barbadensis (aloe) leaf juice honey, camellia Sinensis (green tea) leaf extract, phenoxyethanol/caprylyl glycol (optiphen), sorbic acid, scent, and LOVE!
10. As I Am Twist Defining Cream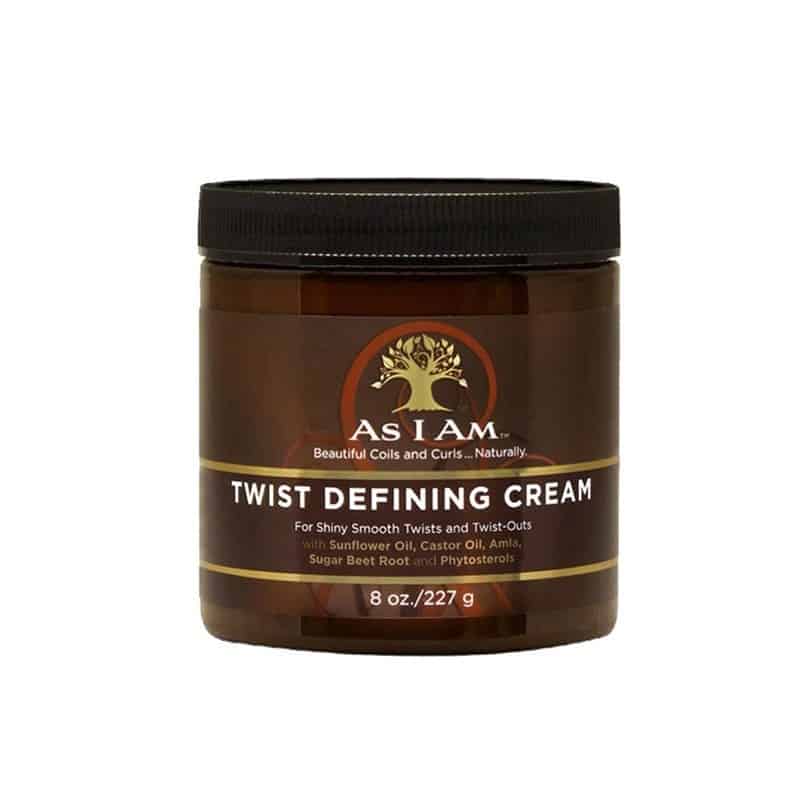 Ingredients: Aqueous (Water, Aqua Purificada, Purified) Extracts: Cocos Nucifera (Coconut)¹ and Phyllanthus Emblica (Amla)¹ and Citrus Reticulata (Tangerine)¹ and Beta Vulgaris (Beet) Root¹…
Read More

Glycerin¹, Acetamide MEA, Helianthus Annuus (Sunflower) Seed Oil1, Ricinus Communis (Castor) Seed Oil¹, Triethanolamine, Cocos Nucifera (Coconut) Oil¹, Butyrospermum Parkii (Shea Butter)¹, Carbomer, Phytosterols², Disodium Ethylene Dicocamide PEG-15 Disulfate, Sodium Lauroyl Lactylate, Behenyl Alcohol¹, Glyceryl Stearate, Glyceryl Stearate Citrate, Trideceth-12, TBHQ, Diazolidinyl Urea, Iodopropynyl Butylcarbamate, Potassium Sorbate, Fragrance/Parfum, Limonene. Source: 1-Natural; 2-Canola Oil derived.
11. Flaxseed Gel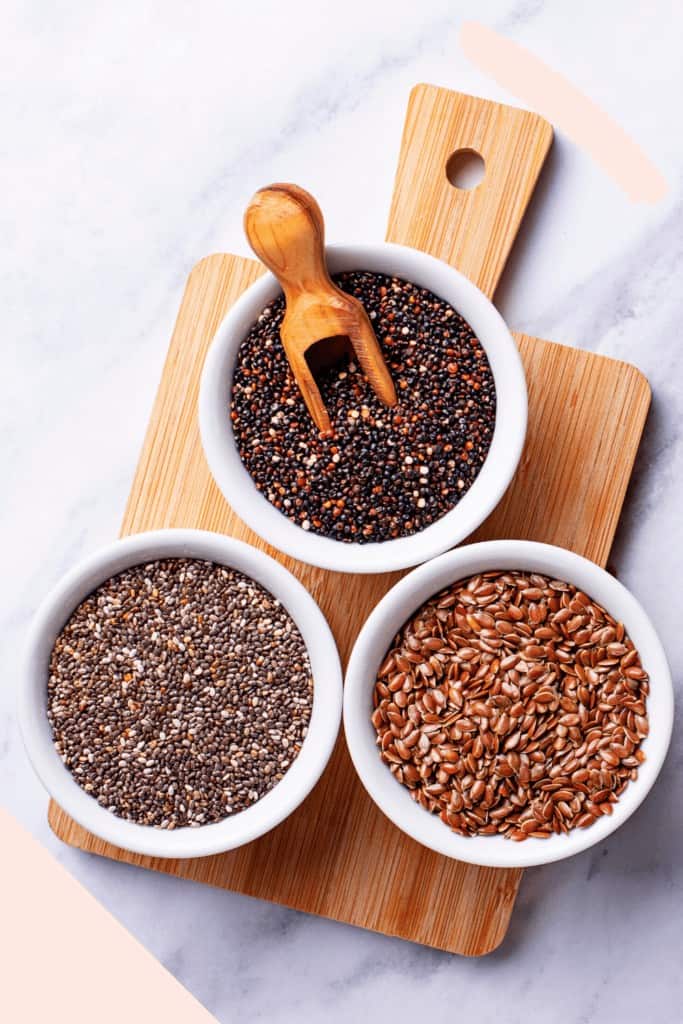 Cheap and simple homemade recipe here!
Ingredients: Flaxseeds, water.