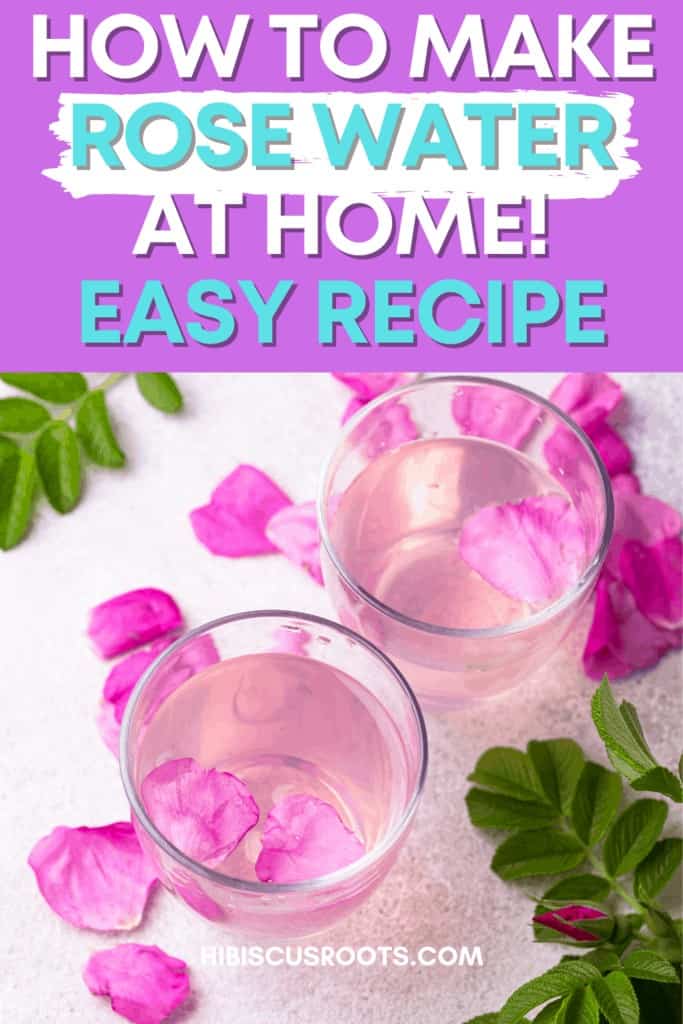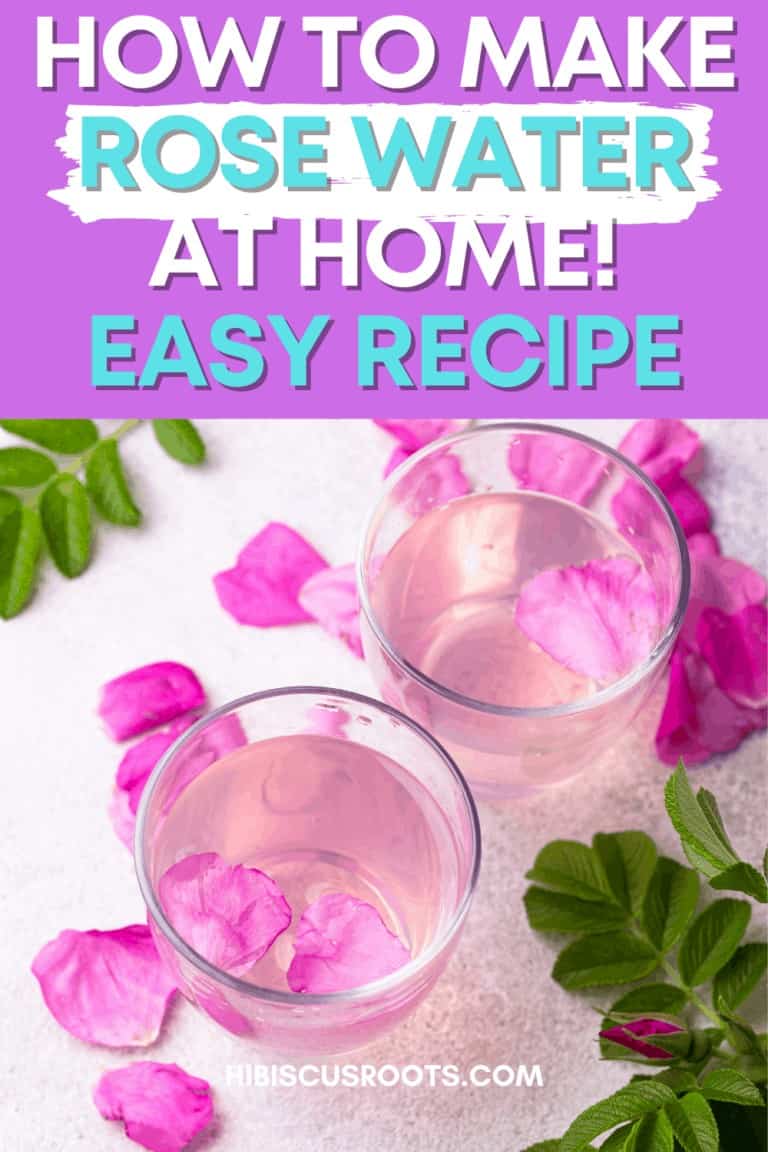 Now, if you're curious about rose water for natural hair, then you're really in the right direction for getting powerful sources of hydration and nourishment for your hair!  

Rose water has many benefits that come from the rose, besides the dose of moisture that it offers that we will be covering in this article. 

Rose water has been in cuisine, hair, and skin for centuries for its many benefits which we will be learning about at length today. 

The simplest way to incorporate rose water in your hair care routine is to replace water in all your recipes with rosewater.

To do this, you can use rosewater as the liquid (L) in your LOC or LCO method, you can also use it to dilute Apple Cider Vinegar in your ACV rinse, and you can use it in your fenugreek hair spritz recipes as well! 

Keep reading to learn about how to make rosewater at home, the many benefits of rose water for natural hair, as well as many more ways you can use it in your natural hair routine! 
Benefits of Rose Water for Natural Hair
1. It combats dandruff
Rosewater is a mild astringent which means that it causes skin cells to contract. As a result, it can help to reduce scalp oiliness and dandruff that may result from excess sebum production.

2. It helps balance pH
The pH of rose water is about 5.5, which is the same as the natural pH of the scalp! As a result, if the scalp pH is off balance for any reason, rose water is a great way to give it the rest it needs!

3. It is anti-inflammatory
This property of rosewater means that that it can reduce inflammation caused by scalp psoriasis, or eczema. Ultimately, promoting healing, and improved scalp health.

4. It improves the appearance of the hair
Rosewater has been found to reduce frizz and add shine to natural hair. This can actually boost the overall appearance of the hair!

5. It is fragrant
Short of spraying perfume directly in your hair (please don't do this) using rosewater is a great way to keep your hair constantly smelling great!

Rose fragrance is also found to have its own set of incredible homeopathic benefits. Some of these benefits include mood improvement, headache relief, and overall improvement to wellbeing! 
How to Make Rose Water at Home
What you will need
6 Fresh roses with stems (pick the best smelling roses in the shop! :)) 

6 Cups of Distilled Water (or enough to cover the roses)

Stainless steel or ceramic pot

Strainer
Instructions
Pick the rose petals from the stems.


Rinse the petals in a bowl of lukewarm water to make sure they're clean and free from dirt and debris.


Add all the petals to a pot, then add just enough distilled water to cover the petals.


Set the stove on low-medium heat until the water comes to simmer. 


Cover the pot and let it simmer for about 20 minutes or until the petals are almost colorless.


Turn off the heat, and leave the lid on until the rosewater cools completely. 


Using a strainer, strain the water from the roses, into a glass jar for storage. 


Finally, store your rose water in the fridge for freshness and to maximize its shelf life!
Optional: For additional benefits to your rosewater, you can add a few drops of essential oils like lavender or rosemary. These essential oils pair well with rose and have their own set of benefits for natural hair. You can find a comprehensive list here. 
How to Use Rose Water in Your Natural Hair Regimen
1. RoseWater Hair Rinse
To use rose water as a rinse for your natural hair, you can use it as the final step of your wash day. After washing your natural hair, and deep conditioning it, pour a cup of cool rosewater on your scalp and hair as a final rinse.

Doing this will help balance the pH of your scalp and hair, and the fact that it is cool will help your cuticles lay flatter after the wash!

2. Rose Water Hydrating Mist
Pour 1 cup of rosewater into your spray bottle, or 360 mist bottle
Then, add 3 drops of essential oil of your choice.
Finally, add 1 tsp of glycerin and shake vigorously.
When your hair is dry and needs to be re-moisturized, you can spray it with this mist, and follow with an oil or cream!

3. Aloe Rose Detangler
Extract the gel of ½ an aloe vera plant using the standard method.
Add the aloe vera gel to an applicator bottle with ¼ cup of rosewater.
Use this mixture to detangle your natural hair, or as a prepoo to prepare your hair for shampooing.

4. Rose Water Substitutes in Natural Hair Recipes
You can rose water in your DIY Hair Mask Recipes instead of water, for example. Your creativity is honestly the limit here!
5. Rose Rice Water
Make rice water in rose water by soaking and fermenting your rice in rose water instead. Soak your fenugreek seeds in rosewater to boost the properties of the regular fenugreek recipe we provide here.
Finally, if you aren't a huge fan of DIY (hey, I get it, sometimes we're just busy!) and still want to reap the benefits of rosewater, you can find some options for sale below