Updated: January 22, 2021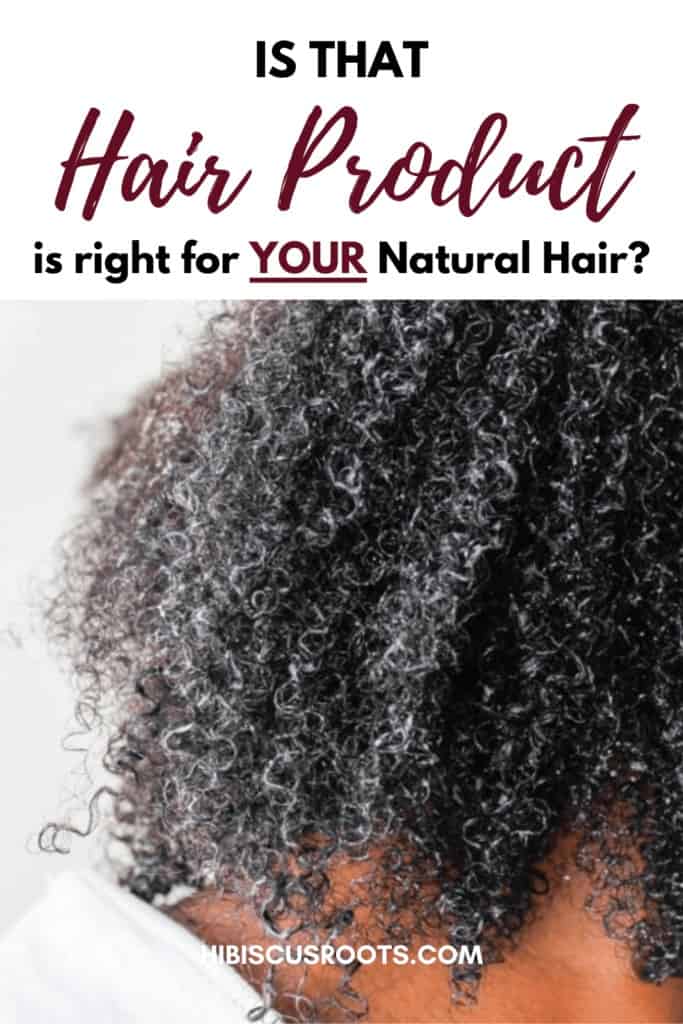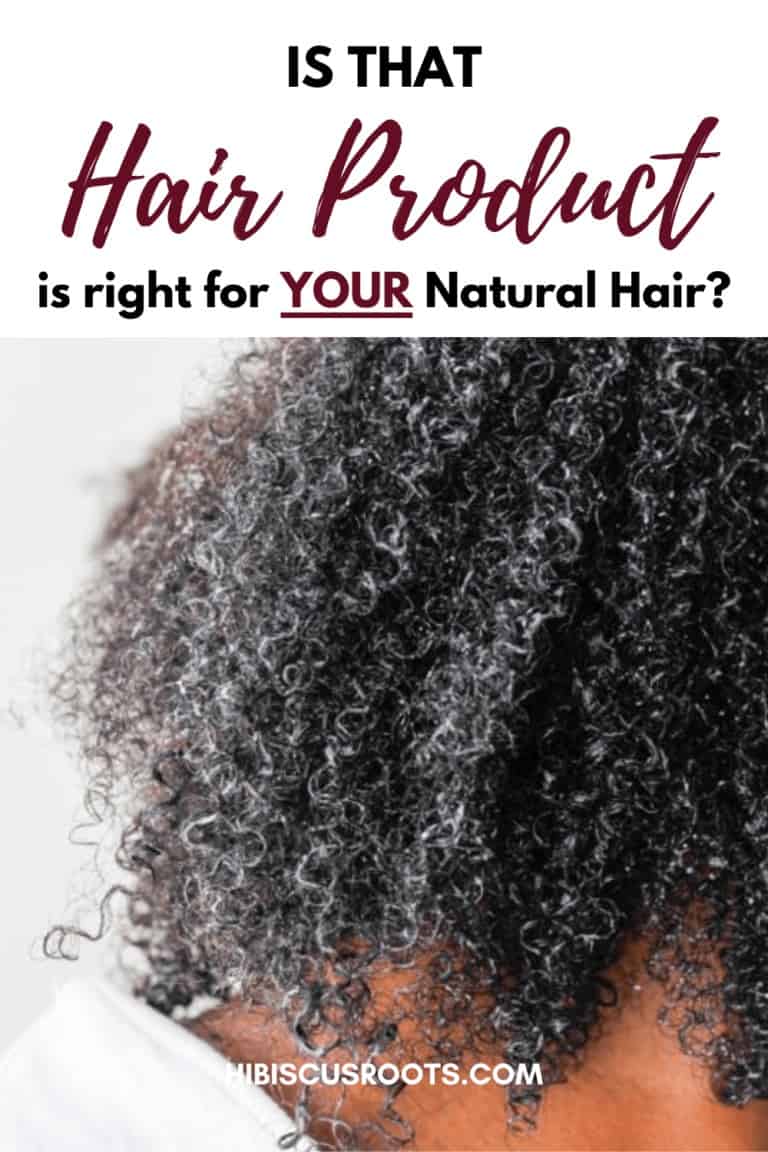 When you first start out on your natural hair journey, the first thing you start to worry about is what natural hair products you need now. 

And trust me, I know how overwhelming the process can be.

I've stood in many Sally's and Target aisles, confused, with my phone out googling "best products for natural hair" and picking the first thing off the list. 

I didn't know what I needed and had no way of knowing if that product was actually the best product for MY natural hair. 

In this article, I'm going to cover the steps to follow when picking natural hair products for your kinky or curly hair.

We will also cover how to read ingredient labels, evaluate products, and how to decide if the product is something you can replace with a DIY of your own!
How to Choose Natural Hair Products 
You should pick your natural hair products based on the following criteria:
1. Your Full Hair Profile
When we talk about your full hair profile, we mean everything you would consider your curly hair type.

This includes your curl pattern, hair density, thickness, and porosity. The products you choose for your natural hair will depend heavily on these aspects of your hair.

You can see this post for a full breakdown of everything you need to know about your hair profile/hair type. 

For example, we know that lighter, milkier products will work better for people with fine, low density, low porosity, and less-tightly textured hair. While thicker, creamier products work better for people with coarse, thick, high porosity, and really tightly textured hair.

However, you may have a cross-combination or mix of these characteristics and that would change your product preference.

If you haven't understood that by now, here at Hibiscus Roots we like to throw out the rules of thumb.

You should experiment and find out what your hair likes! We'll explain further how to tell when your hair likes something. 
2. The Goals you Have for your Hair
You should be able to pick products based on the personal goals you set for your own hair. Such goals may look like:

a. More moisturized hair: which may require you to buy more moisturizing products.

b. Stronger hair: which would mean products that contain protein or some other strengthening treatments like henna or rice water.

c. Shinier hair: which would imply using products with more oils.

d. Sleeker hairstyles: would mean you require stylers that offer some kind of hold for your natural hairstyles.

e. Longer or thicker hair: you can look on our glossary for the Ayurvedic herbs and ingredients that contribute the most to this goal!
3. Your Budget
At the end of the day, the best natural hair product for you is also the best product that offers the most benefits and fits well into your budget.

We believe that natural hair care should be affordable and accessible, so you should never feel like you have to spend a lot of money on good quality natural hair products. 
What Natural Hair Products Staples do I Need for My Hair Journey
Any great natural hair product cabinet only needs a few good staples:
Cleanser: This can be a moisturizing shampoo, clarifying shampoo, rhassoul clay, or soap nut (aritha) an Ayurvedic shampoo alternative.


Deep Conditioner: You need both a moisturizing deep conditioner and a protein deep conditioner (or henna/cassia treatment)


Leave-In Conditioner: This can be a moisturizing leave-in conditioner or simply aloe vera juice. This is a product you can use both immediately after your wash day, and when re-moisturizing your hair doing the week using the LOC or LCO method.


Oil: You can choose to have both a penetrating oil and a sealing oil or an Ayurvedic infused oil you can make yourself for general scalp and hair care.


Styler: You can decide to use a styler for enhanced curl definition on your natural hairstyles. You can use any one of these 11 products, or your own homemade flaxseed gel.
How to Evaluate Natural Hair Products 
1. Ignore the front label
We can't stress this enough, but most of the words on the front of the products like "all-natural," "long-lasting shine," "volumizing" usually don't mean anything.

They are usually selected by marketing teams based on an idea of what they think will sell. The real test is how your hair feels after applying the product, and the product ingredients label.
2. Figure out the product consistency
Is the product a liquid, milk, or cream?

Knowing this is going to help you figure out how similar it is to other products you may already have and like or hate.
Even though it may still take some level of experimentation to take a definite stance on this.

For example, I was so sure that my coarse, high porosity, 4C hair did not like liquid leave-ins. I would spray my hair with the liquid and feel like my hair was dry again 2 minutes later.

However, I definitely changed my mind about this after I started spraying my hair with Aloe Vera juice.

So knowing the product's consistency is important but it's not the only thing that matters.
3. Check if the product has silicones or sulfates
If you've ever heard of the curly girl method, then you may already be aware of the disadvantages of using silicones and sulfates in your hair.

Silicones coat the hair and give the illusion of moisture, without really penetrating the strand. While sulfates are a harsh detergent often found in cleansers, which can be stripping on natural hair.

However, based on your own personal preference you may choose silicones or sulfates for specific purposes.

For instance, some people like sulfates when they want to strip their hair completely of products or as a "detox or reset" for their hair regimen. You may also have heard people call this "clarifying natural hair".

You can tell when products have silicones or sulfates by reading the ingredients label.

They are often indicated by scientific-looking words that include "-sulfate" or "-cone."
These include Sodium Lauryl Sulfate Sodium, Laureth Sulfate Sodium, Lauryl Sulfoacetate Sodium, or Dimethicone. Cyclomethicone, Amodimethicone, Pheryl Trimethicone, Cetearyl Methicone, Dimethiconol, or Stearyl Dimethicone.
4. Study the Ingredients Label on the Natural Hair Product:
a. Length of the ingredients list
The first thing to look at is the length of the ingredients list on any product. Generally, the longer the ingredients list, the more "unnatural" the product might be.
b. The first 5 ingredients
The next thing to look at is the first five ingredients on the label. These are the most dominant ingredients in the hair product, and those that will have the most impact on your hair.

If your hair reacts negatively to a certain ingredient, you should make sure it's not in the first 5 ingredients of any new product you purchase!
c. The ratio of natural ingredients to synthetic ingredients
As much as this is a website that focuses on Ayurvedic natural hair care, we can't say that all synthetic ingredients are bad.

If you are not DIY-ing all your products yourself, they are going to contain at least a few synthetic ingredients.

What we want to point out is that you should be comfortable with the ratio. We encourage you to pick products with more natural ingredients than synthetic ones.
d. The amount of ingredients considered to be "bad"
If you've been natural for a while, you may already be aware of the ingredients the natural hair community has deemed to be bad for natural hair.

These include ingredients like petroleum, mineral oil (linalool), parabens, alcohols, fragrance, etc.

However, there is a current growing trend of people in the natural hair community starting to use Hair Grease again even though it was previously considered bad because it contained most of these "bad" ingredients.

You should be aware of the pros and cons of these ingredients as well as the risk you take in using them in your products.

To take the hard work out of evaluating ingredients on products I personally use an app called Think DirtyTM (available on iOS and Android).

You just input the name of the product into the app and it gives you a product rating. I usually ignore the rating and look at the nice breakdown of all the ingredients in the product to see exactly what each of them does.

This isn't a sponsored plug either, I just find the app so convenient that I couldn't NOT share it with you guys 🙂 

Whenever you test a product, just be sure to write down how your hair feels on a daily basis so you can act quickly if a product feels drying, slimy or weird right when you put it on or eventually stops working for you.

You can write down your experience in this free hair journal below.
[mo-optin-form id=1]
How to Tell if A Product is Working for your Natural Hair
For an in-depth video on how to tell whether or not a natural hair product is working for you, check out this video from EvaniWithAV on YouTube!
Conclusion 
Hopefully, after reading this you won't be so confused when trying to pick natural hair products anymore. You know how to read the product ingredients label, and how to decide if a product is for you or not.

For a list of products that have already been Hibiscus-Roots-approved as being Black-Woman-owned, as well as having high-quality natural ingredients see this post.