Updated: January 12, 2022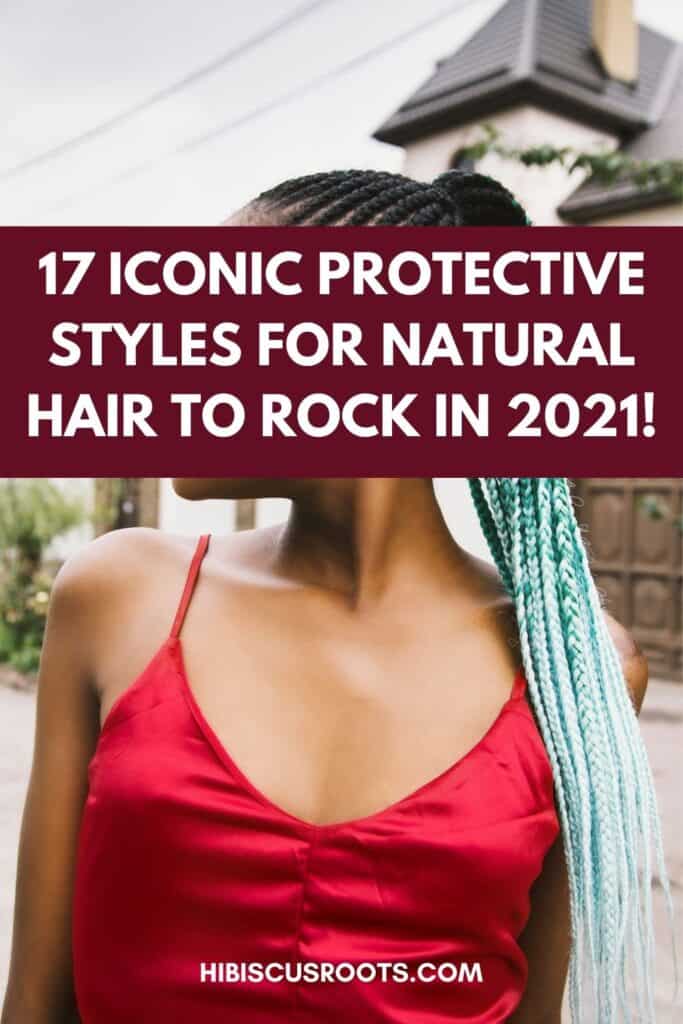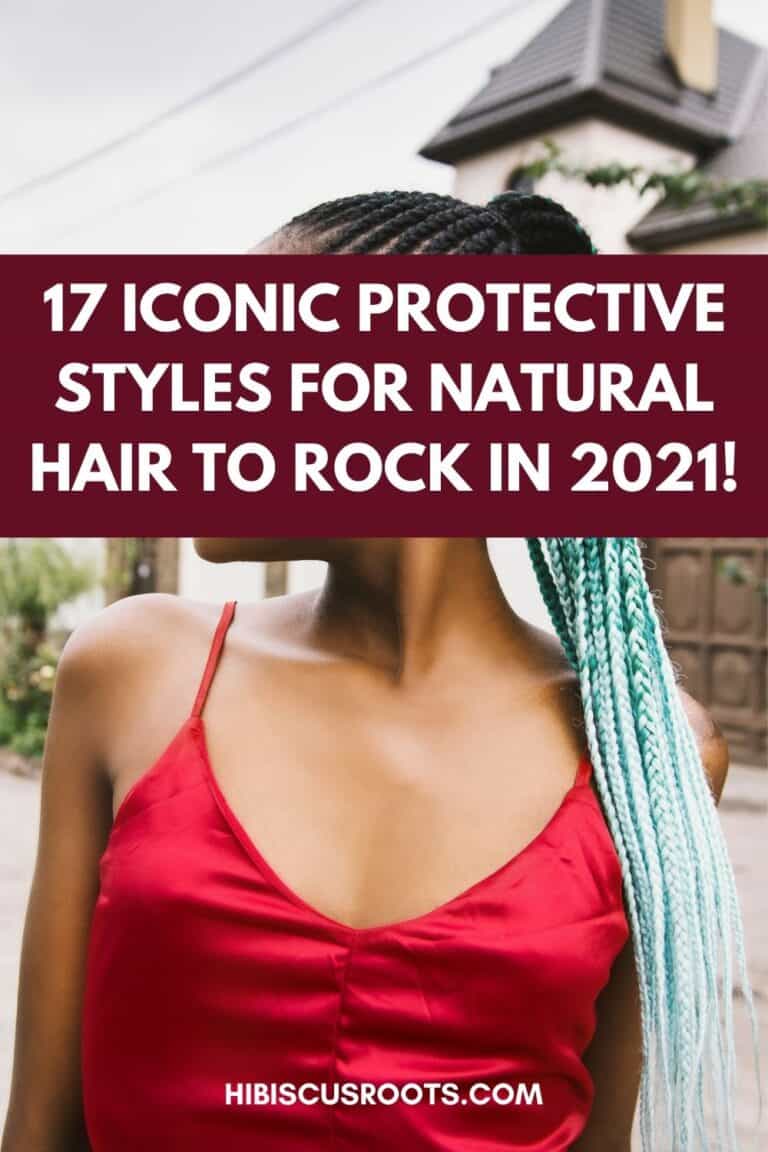 One easy way to maintain the health of your natural hair further is by incorporating protective styles. By this, we mean using protective hairstyles to shield the ends of your natural hair from the harsh weather.

This is especially important now that the weather is colder, and a lot of us are in a pickle about what to do with our natural hair. The weather is harsher, the air is increasingly dry and we are looking for ways to keep our hair protected.

If you've been with us for a while now, you know we emphasize keeping your hair in balance to ensure its health. This means making sure your hair is moisturized, strong, and healthy in order to ensure growth. 

In this article, we're going to be going over the benefits of protective styles, whether or not they grow natural hair, and offer 17 gorgeous yet effective protective styles for your natural hair!
Do Protective Styles Grow Natural Hair?
Protective styles keep the ends of your natural hair tucked away. When you can keep the ends of your hair safe, you can keep them from breaking off.

As a result, while your hair continues to grow at its usual rate of about ¼ of an inch to ½ an inch a month — you actually get to see that length!

Without protective styling, you could easily lose ¼ of an inch to ½ an inch of hair in a month due to constant manipulation of your hair. 

Though protective styling isn't the only way to guarantee natural hair growth (or rather, length retention), it is one of the most effective ways. 
What to Know About Protective Styles for Natural Hair
1. Only install protective styles on healthy hair:
You should only install a protective style if your hair is in top shape. If you install a protective style on hair that's already breaking or lacking moisture, things will only get worse after you take them out. Ensure your hair is clean and moisturized before installing your protective hairstyle.
2. Don't leave your protective styles in for too long:
4-6 weeks is the appropriate amount of time for a good protective hairstyle. Don't leave them in for any longer or that might amount to too much neglect. You need to be able to regularly access your hair strands, cleanse them, and hydrate them in order to prevent matting.
3. Don't neglect your hair under your protective styles:
Even when your hair is in protective styles, you still need to cleanse, deep condition, moisturize and seal it, and wrap it in silk before bed. It's definitely not an excuse to neglect your natural hair since contrary to popular belief, it doesn't "freeze your hair's condition in time."
4. Choose appropriate protective styles:
Choose styles that are appropriate for your natural hair. If your hair is fine or thin, then long heavy box braids would not make an appropriate protective style. Pick a hairstyle that's appropriate for the thickness and length of your natural hair to avoid weighing it down or causing damage.
5. Don't install protective styles too tight:
I know this is one tip you've probably heard over and over again. However, it is really important that you don't install protective styles too tight or they will pull your hair right out with them. This is because tight styles put a strain on the hair follicle causing a reduction in blood circulation. Given that the primary way to encourage hair growth is by stimulating blood circulation, this is the opposite of what your hair needs.
6. Take adequate breaks between styles:
Don't install protective styles back to back without giving your natural hair any breaks in-between them. Especially when installing protective styles that are tedious to install and takedown like braids. And especially if you blow-dry your natural hair in preparation for the protective styles. While this ensures you have less stress and risk of mishaps in the hairdresser's chair, blow-drying is very tasking on your natural hair.
7. Know the difference between protective styles and low manipulation styles:
Protective styles ensure that your natural hair is fully covered and protected from the elements and any other thing that could damage it e.g. Box Braids. However, with low manipulation styles, the hair is still exposed but there is less risk of damage by physical manipulation e.g. Braid Outs.
Now, without further preliminary information that's nice to know… Here are 17 protective styles to implement in your winter hair care regimen right now!
17 Protective Style for Natural Hair!
1. Box Braids
2. Senegalese twists
How often do you protective style?
3. Marley twists
4. Mini twists
5. Mini braids
6. Butterfly locs
7. Wigs
8. Cornrows
9. Flat twists
10. Flat twisted low bun
11. Halo braids
12. Colorful braided bun
13. Knotless braids
14. Half Up Half Down Braids
15. Braided ponytail
16. Large box braids
17. Jumbo knotless braids
BONUS: 18. Bohemian Box Braids
featured image: source